As a dog trainer, you know how important it is to have insurance. Not only does it provide financial protection in case of an accident, but it also gives you liability protection in case something goes wrong. Having the right type of coverage is essential for any dog trainer, and it's important to understand your options.
In this article, we'll discuss the benefits of having insurance as a dog trainer, the different types of coverage you need, and where to find it. With the right coverage, you'll be able to protect yourself and your business while continuing to do the work you love.
Benefits of Dog Trainer Insurance
Dog trainer insurance is a must-have for any professional in the field. It offers financial protection against potential losses and legal protection in the event of a client lawsuit.
It's a good idea to review your coverage annually to make sure you have the protection you need. Liability insurance is the most important type of coverage for dog trainers.
This insurance will protect you if a client or their pet is injured while under your care. Professional indemnity insurance is also important, as it can help protect you if a customer is dissatisfied with your services and sues. Equipment insurance can help protect you from losses if your training equipment is damaged or stolen. Be sure to research different policies and get the right coverage for your needs.
Financial Protection
Dog trainers need financial protection to safeguard them from any unexpected costs or losses associated with their work. Insurance coverage helps trainers stay prepared for any potential financial difficulties that may arise, such as a lawsuit or medical emergency.
When you invest in a comprehensive insurance policy, you can rest easy knowing that you are covered for any emergency that may arise. A good insurance policy will also provide liability protection in the event that a mistake is made, or if a lawsuit is filed against the trainer.
Liability coverage provides financial protection for the trainer in the event of an unexpected legal issue which can be costly. Professional indemnity insurance can help protect trainers from any negligence claims or professional errors. Equipment insurance is also important for trainers, as expensive equipment can be easily damaged or stolen.
In the event of a break-in or accident, insurance coverage can help cover the cost of repairs or replacements. Investing in a comprehensive insurance policy can save trainers thousands of dollars in the long run and ensure that they are protected against any unforeseen financial losses.
Liability Protection
Liability protection is a must for dog trainers. Without it, you could be held financially responsible for any injuries or damages caused during the course of your work. If your client's dog bites someone, you could be on the hook for medical bills or other related costs.
Liability insurance can cover these risks and help protect your business from costly lawsuits and settlements. When it comes to finding the right liability insurance, it's important to look at the type of coverage you need.
Make sure you have coverage for any bodily injury, property damage, and personal injury that could arise due to your work. You may also want to look into additional coverage for professional indemnity and equipment insurance.
Getting the right liability coverage for your dog training business can be a daunting task. It's essential to protect yourself from the financial risks associated with your work.
To find the best coverage for your business, it's important to shop around and compare different policies. Understand the type of coverage you need, and make sure you have enough coverage to protect your business against potential risks.
What Type of Coverage Do Dog Trainers Need?
Dog trainers need insurance to protect themselves from potential financial and legal risks. Liability insurance is essential because it can cover claims from clients who have sustained an injury or experienced damage to their property caused by the dog trainer.
Professional indemnity insurance covers claims arising from professional negligence or errors. It also covers legal defense costs for any disputes arising from the dog trainer's services. Equipment insurance protects the dog trainer's equipment in the event of theft, loss, or damage.
In order to get the right coverage, dog trainers should shop around to find the best policy for their needs. It's important to compare policies from different providers and read the fine print to make sure that the policy covers the risks specific to their profession.
Dog trainers should also make sure that the policy pays out in the event of a claim. If a policy doesn't cover the things they need, they may want to look for a policy that does or purchase additional coverage. The right coverage is essential for protecting the dog trainer and their business.
Liability Insurance
Liability insurance is an important type of insurance for dog trainers to have. It offers protection in the case of an accident or injury to the dog or its owner. Liability insurance can provide protection if the trainer is found guilty of negligence or is sued by a client.
It is especially important for trainers who work with aggressive or high-energy dogs, as they are more likely to be sued if an injury or accident occurs. When shopping for liability insurance, it is important to make sure the policy covers any potential risks associated with the business.
Some policies may cover only injuries to the client, while others may cover property damage and legal fees. It is also important to make sure the policy has enough coverage for the amount of clients the trainer will be working with.
Many policies will offer discounts for certain safety measures that the trainer takes, such as carrying first-aid kits or having liability waivers signed. Getting the right liability insurance will ensure that the trainer is prepared in the event of an accident or lawsuit.
Professional Indemnity Insurance
Professional Indemnity Insurance (PII) is essential for any dog trainer. PII covers you if a client takes legal action against you due to an error or negligence in your work. It can also cover any compensation that may be awarded as well as any legal costs.
You should also consider getting PII to cover any advice or consultation you give to your clients, such as providing nutritional advice or recommending products.
It's also important to double-check the terms of the PII policy to ensure you are adequately covered. Some policies may not cover you if you are providing advice outside of the scope of your qualifications. So it's worth doing your research to make sure you have the right cover for your needs.
Equipment Insurance
Equipment insurance is an important factor for dog trainers to consider. It offers financial protection for any equipment that is lost, damaged, or stolen, such as crates, leashes, collars, and training supplies. Without this type of coverage, any damage or theft to these items may have to be paid for out of pocket, which can be a financial burden.
That's why it's important to make sure your equipment is properly insured.
When selecting coverage for your equipment, it's important to make sure you are getting the coverage that is right for you and your business. Consider the type of equipment you have and the replacement cost, and then look for a policy that covers these items. You can also look for additional coverage such as accidental damage and business interruption, which could help further protect your business in the event of a disaster. By making sure all of your equipment is properly insured, you can be sure it is protected in the event of any unfortunate circumstances.
Where Can Dog Trainers Find Insurance?
Dog trainers should take time to research insurance options to ensure their business is covered against any potential losses or liabilities. A good place to start is online, where there are a number of companies that offer insurance specifically for dog trainers.
It's also worth checking out local insurance brokers who will be able to advise on the best type of coverage for your specific needs. When looking for insurance, make sure you compare quotes from several companies to make sure you're getting the most competitive rate. Don't forget to read the small print so you know exactly what you're covered for.
Ensure the insurance policy covers any specialised equipment you use for your training – this will protect you if it is damaged, lost or stolen. Read customer reviews to make sure you're getting the best possible coverage.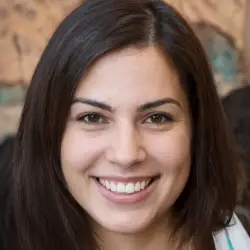 Latest posts by Megan Turner
(see all)