Traveling abroad with a pup can be an exciting, yet daunting experience. Before jetting off, it's important to consider the various regulations, vaccinations, quarantine, and documentation requirements that may be necessary, depending on your destination country.
It's also important to prepare your pup for the journey ahead by providing a comfortable travel crate and allowing your pup to acclimatize to the changes. It's essential to be familiar with flight regulations, as well as booking pet-friendly accommodations for your furry friend. With the right preparation, you and your pup can have a safe and enjoyable international travel experience!
What to consider before traveling with a dog
Before you set off with your pup on an international trip, it's important to do your homework. Make sure you know what country-specific regulations you'll be subject to, and check that your pup is up-to-date on all the necessary vaccinations. Depending on your destination, you may also be required to arrange for a quarantine period.
It's important to make sure you have all required documentation, such as a pet passport, to ensure that there are no hiccups along the way.
When you're preparing your pup for the journey, it's important to provide them with a comfortable and secure travel crate. This will be their home away from home, so make sure it's equipped with the necessary comforts to keep them calm and relaxed during the trip.
Make sure you get your pup used to the changing climate before you leave. That way, they won't be too shocked when you hit the ground in a new country.
When it comes to actually getting to your destination, make sure you understand airline regulations. Some airlines only allow certain breeds and sizes, so double-check before you book your tickets. Make sure you have your pup's health certificate in hand. When it comes to accommodations, be sure to research pet-friendly hotels or other accommodations so that you can rest easy knowing that your pup is welcome.
Country-specific regulations
Before you plan to take your pup abroad, be sure to check the country-specific regulations. It is important to know the requirements for entering or transiting through the country you are travelling to. If the country permits you to bring your pup, you will need to make sure your pup's vaccinations are up to date and that you also have other required documents.
In some countries, you may need to have your pup quarantined upon arrival. Quarantine periods can vary in length and other restrictions may apply.
Make sure to check the rules and regulations of the country you are visiting in advance to ensure a safe and successful international trip with your pup. When travelling internationally with your pup, be sure to prepare them for the journey.
Get them an appropriate travel crate, and if possible, acclimatize your pup to their new environment ahead of time. It is also important to familiarize yourself with the flight regulations of the airline you are travelling with and look for pet-friendly accommodations in the country you are visiting.
Vaccinations
It's important to make sure your pup is up-to-date on all the necessary vaccinations before you travel abroad. Different countries have different regulations regarding the type and amount of vaccinations your pet must have. Make sure you get a health certificate with the official stamp of your veterinarian so you can easily prove your pet is healthy and up-to-date on all their vaccinations.
You should also check with your vet if they recommend any additional vaccinations before your trip. Quarantine is another important factor when travelling with your pet.
Some countries require pets to be quarantined for a period of time before they are allowed to enter. This is to ensure the safety of the local community by preventing the spread of diseases.
Make sure you check the quarantine regulations of the country you're travelling to before you embark on your journey.
Documentation is also paramount when travelling internationally with your pet. Make sure you have the proper documentation that is required for your pet's entry into the country. Some documents you should have include health certificates, proof of rabies vaccinations, and your pet's passport. Make sure your documentation is up-to-date, and you have copies of all documents so you're always prepared.
Quarantine
Quarantine is a serious consideration when traveling internationally with your pup. To avoid any issues, you should research the regulations specific to your destination to determine what type of quarantine may be required. Some countries may require a full quarantine period of up to 6 months, while others may only require a few days quarantine at the point of entry.
Make sure to check whether you need to obtain any additional paperwork such as a Pet Passport or a Veterinary Health Certificate, as these may be required in some countries.
When you have determined the requirements of the country you are visiting, you should start planning ahead. Make sure your pup is up to date with all vaccinations and that you have obtained all the relevant documents. You should also ensure your pup is familiar and comfortable with their travel crate before the journey, as this will make for a smoother trip.
Documentation
Before traveling internationally with your dog, make sure that you have all of the necessary documentation. This includes your pet's health certificate, as well as any other required paperwork, such as a rabies vaccination certificate.
Check with your veterinarian to determine which documents you will need, as the requirements can vary from country to country. Make sure to have a copy of all paperwork available in both digital and physical formats, to ensure you have it handy when needed. In most cases, you'll need to submit the paperwork in advance.
So make sure you plan ahead, and give yourself plenty of time to make sure everything is in order.
To make sure you don't run into any problems or delays at the border, it's best to keep all of the paperwork in your carry-on bag. If possible, try to make a few extra copies of the documents just in case of an emergency. It's a good idea to check the requirements of the country you're visiting before you leave.
If necessary, contact the embassy of the country you're visiting to make sure that you're up-to-date on all of their regulations. This will help you avoid any misunderstandings or problems at the border, making your trip much more enjoyable.
Preparing your pup for the journey
Preparing your pup for the journey requires a great deal of research and planning. Before you jet off, make sure to check the regulations of the country you are visiting, and ensure your pup is vaccinated and ready to go.
You should also look into the appropriate documentation they will need upon arrival. To make your pup's journey as comfortable as possible, it is essential to purchase the right size travel crate for them.
Make sure it is comfortable and has room for them to move and stand up. Try to get your pup used to their crate and their travel environment, as this will help them stay relaxed during the journey. Be sure to look into flight regulations and accommodations that are pet-friendly.
Travel crate
When you travel internationally with your pup, it's important that they have a comfortable and secure travel crate. Measure your pup before you purchase the crate, and buy one that's the right size. If the crate is too big, your pup may have difficulty feeling safe and secure.
If it's too small, your pup may be uncomfortable and may even injure themselves.
It's also important to check the specific airline regulations, as some have different size requirements for in-cabins or cargo carriers. When you buy a travel crate, ensure that it has secure latches and an easy-to-clean interior.
It's a good idea to give your pup plenty of time to get used to their travel crate before their journey. Feed them inside the crate and let them hang out in it for short periods of time.
This will help reduce their stress level and make them more comfortable when the time comes for their big trip. Make sure that you label the travel crate with your pup's name, your contact information, and your destination. This will help ensure that you and your pup are reunited if you become separated during your travels. With the right preparation, and a little bit of extra effort, you can help make sure that your pup has a safe and enjoyable trip.
Acclimatization
Acclimatizing your pup to their new environment is an essential part of their travel experience. Before their departure, gradually help them to get used to the sights, smells and sounds of the places you will be visiting.
Try taking short trips with them and slowly increase the duration and distances. If it's your pup's first time traveling, it's important to give them the opportunity to adjust to their new setting, to help them feel comfortable and happy throughout their journey.
You can also start by familiarizing them with the forms of transportation that you'll be using. If you're flying, take them to the airport to get them used to the noises and smells of the plane. If you're driving, start with shorter trips and introduce them to the sights and sounds of the road.
Make sure to always have a travel crate with you, and get them used to stepping in and out of it.
This will help them to feel safe and secure while they're on the move. Remember to always reward your pup with lots of treats and positive reinforcement so that they have a positive association with their travel experience. With patience and persistence, you will have an enjoyable time with your pup, wherever your travels may take you!
Traveling abroad with your dog
It can be stressful to travel with your pets, but it doesn't have to be. Taking your pup overseas can be a great way to explore the world with your furry family member. Before you start planning your trip, take a look at some important guidelines.
Familiarize yourself with all the country-specific regulations to find out if you're allowed to bring your dog into the country you're visiting.
In addition to that, make sure that your pup is up-to-date on all the required vaccinations, which may include a rabies vaccination. Many countries also have strict quarantine requirements that you must meet, so this is something to research ahead of time. You'll also need a pet passport with all the basic documents related to your pup's health.
Once you sort out the paperwork, it's time to get your pup ready for the flight.
Make sure to get them a travel crate that meets the regulations and is comfortable for them. And also allow for some time for your pup to adjust to the climate and the environment of the new country. If you take the time to plan ahead, bringing your pup with you internationally can be a great experience for both of you. As long as you're prepared, your pup will be able to join you on your next trip without any issues.
Flight regulations
Before taking your pup on your international flight, you should make sure you are familiar with the airline's regulations. These will usually include the size and type of the pet carrier you are allowed to bring, the number of pets you can bring, and other necessary documentation. Some airlines may even have additional rules and regulations, so make sure to read through the airline's website or call ahead before booking.
On the day of your flight, to make the experience easier for your pup, make sure to give them a potty break shortly before boarding. It is important to make sure your pup is as comfortable as possible in their crate and that they are not overfed before the flight as this can cause vomiting, diarrhea, or other issues in-flight.
Having your pet's favorite toys or a blanket will help to keep them calm during the flight. Be sure to call your airline in advance to make sure they are comfortable having your pup on the flight.
Some airlines may not allow pets on certain types of aircraft, so it is important to plan ahead. Be aware that some countries may have restrictions for certain breeds of dog, so make sure to research your destination's policies before booking your flight.
Accommodations
When traveling internationally with your pup, it's important to consider their accommodation needs. Depending on the country, there may be different regulations regarding pet-friendly places. When planning for accommodations, it is important to check for any possible restrictions and extra fees.
You want to make sure that your pup will be comfortable and safe.
If you're able to, book a room that has an outdoor area so your pup can get fresh air and stretch their legs during the stay. You may want to call your desired hotel ahead of time to make sure that they are aware that you're bringing a pet. If you're planning to stay with family or friends during your trip, make sure to check with them before booking a pet-friendly accommodation.
You don't want to impose on their hospitality by bringing your pup with you unannounced. Of course, it is always important to consider the comfort and safety of your pup when picking accommodations. Booking a pet-friendly hotel is the best way to ensure that your pup has a safe and comfortable stay while traveling abroad.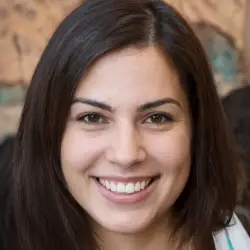 Latest posts by Megan Turner
(see all)