Bringing your dog on vacation to Hawaii is a great way to make lasting memories with your furry friend. With careful planning and research, you can make sure that your pup is safe, comfortable, and enjoys all the same attractions as you. This guide will provide you with all the information you need to know about what rules and regulations to consider, how to transport them, the best places to visit, where to stay, and what to pack for your dog when traveling to Hawaii.
Dog Travel Overview
When it comes to taking your dog with you on a trip to Hawaii, the good news is that it is possible. You'll just need to do a little research and planning to make sure that all of the rules and regulations are followed, and that your pup is safe and comfortable during the journey.
When traveling with your pup, make sure to check with the airline to ensure that they are pet-friendly and that you have the right size carrier. Make sure to check state laws and regulations before you arrive, and get a travel health certificate from your vet. Once you're there, there are plenty of dog-friendly activities, accommodation, and places to explore on the islands. Just remember to be prepared and do your homework ahead of time so you and your pup can have a safe and enjoyable trip.
Can You Take Your Dog on Vacation to Hawaii?
You can take your dog on vacation to Hawaii! It's important to know the rules and regulations before planning a trip with your pup. There are various restrictions in place that you need to be aware of.
Any dog entering Hawaii will need to be accompanied by a valid rabies vaccination certificate and health certificate.
If your pup is coming from a foreign country, they will need to pass the Hawaii State quarantine requirements. It's best to do your research and contact the state veterinarian to find out what is required.
Getting your furry friend to the islands is also an important factor to consider. Dogs can travel with you in the cabin of some airlines, but if your pup is too large, they can also be shipped as cargo. It's important to make sure you have all the necessary paperwork and that your pup is comfortable during the flight.
Once you arrive in Hawaii, there are plenty of places to explore with your pup. From stunning beaches to lush hiking trails, there's a lot to see and do.
Before going anywhere, make sure to check if the location is dog-friendly.
It's also a good idea to pack some essentials such as a leash, food, water, and treats. Don't forget to find a dog-friendly accommodation for your pup. With all of these things in mind, you and Fido will have the perfect Hawaiian vacation!
Rules and Regulations
When traveling with your dog to Hawaii, it is important to be aware of the regulations in place. The Hawaii Department of Agriculture requires that all dogs entering the state have a valid rabies vaccination certificate. Dogs that are not vaccinated need to be quarantined for a minimum of 120 days upon arrival.
Certain breeds such as American Pit Bull Terriers and Rottweilers are restricted from entering the islands.
Your dog must also have a valid Certificate of Veterinary Inspection (CVI), commonly referred to as a health certificate. This must be issued by a veterinarian within 14 days of your travel date, and must be signed, dated and contain a detailed description of the animal.
It is important to note that the requirements may vary based on the type of pet, so make sure to do your research ahead of time. Make sure to have a secure crate or carrier for your pet while traveling. Not only will this keep your pet safe and secure, but it will also help make sure that they follow all the necessary regulations. Have a safe and enjoyable trip with your furry friend!
Transportation
When planning a trip to Hawaii with your pet, the first thing to consider is transportation. The most common way to get there is by plane, so make sure you look into all the requirements for air travel beforehand.
Most airlines require that your pet must be up-to-date on their vaccinations, have a valid health certificate, and be in an approved pet carrier. If your dog is too large to fly in the cabin, they can be shipped as cargo, but that can be expensive.
Another option is to take your pet by boat. There are several ferry services that will allow small pets in the cabin. Keep in mind that they may require additional vaccinations and documentation.
Make sure to check the policies of the specific ferry service you plan to use so that you're not caught off-guard. Some ferry services may require a crate or other containment device, so make sure you have the right supplies before you leave.
The Best Places to Visit with Your Dog
If you're planning to take your furry companion on vacation to Hawaii, you'll want to make sure you pick the right places to visit. The islands of Hawaii are full of stunning beaches, lush rain forests, and beautiful monuments, so you can find plenty of activities for both you and your pup. From the Big Island to Maui, there are tons of destinations that are especially great for exploring with your canine companion.
Haleakala National Park provides plenty of opportunities for your pup to explore the volcanic landscape. The silversword loop trail is great for a leisurely stroll with your pup.
You can also enjoy the summit of Mauna Kea together, or hike through the Akaka Falls State Park. There are plenty of dog-friendly beaches in Hawaii, too.
On Maui, check out Kahekili Beach Park and Papalaua Beach Park, and on Kauai, try out Lydgate Beach Park or Poipu Beach Park. You can take a memorable stroll along Waimea Beach Park or Hanalei Beach Park on the north shore of Kauai. Don't forget to bring a few treats; your pup will certainly appreciate them!
Finding Dog-Friendly Accommodation
When it comes to finding a place to stay with your pup on vacation, there are a few key things to keep in mind. Research hotels and rental properties that allow dogs.
Many resorts and hotels have pet policies, so make sure to check before you book. You can also look for "pet friendly" accommodations on search engines or through travel sites. You might also consider a pet-sitting service if you don't want to take your pooch with you.
When selecting a place to stay, make sure to find out about any additional fees for having a pet, such as a pet deposit. Some accommodations may have a weight or breed restriction, so make sure to double-check if your pet is allowed.
If you do plan on taking your dog with you, don't forget to bring along their bed, food and water dishes, leash, and favorite toys. That way, they'll feel right at home and have a comfortable stay.
What to Pack
When planning to bring your pup on a Hawaiian vacation, it's important to make sure you've got all the necessary items they'll need while you're away. First and foremost, you'll want to make sure to bring their vaccination records and/or any medical documents that may be needed in case of an emergency.
You'll also want to bring a sturdy leash and collar, as well as their favorite toys and treats to make sure they stay comfortable and happy during their stay. It's also important to be aware that Hawaii is a very temperate climate, so you'll need to make sure they have plenty of water, sunscreen, and shade to stay cool throughout the day.
Depending on where you're headed, you may want to bring some kind of bug repellent if there are any potential pests you'll be dealing with. Don't forget to pack enough of their food for the duration of your stay. When traveling with your pup to Hawaii, it's important to make sure you've got all the necessary items packed so that your pup is comfortable and happy the entire time. Make sure you bring all the necessary documents, a leash and collar, toys, and plenty of food, water, sunscreen, and bug repellent for your pup's stay.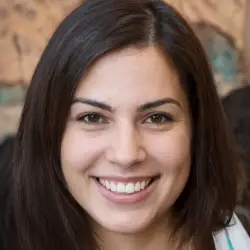 Latest posts by Megan Turner
(see all)