Groomers are in demand and there are many ways to get started in the dog grooming business even if you have no experience. With proper training and education, those interested in this career can learn the skills and techniques needed to become a successful groomer. There are resources available to help you learn the basics and get started, and with some practical training and networking you can be on your way to a successful career.
What Are the Benefits of Grooming Your Dog?
Grooming your dog is essential for their health and wellbeing. It prevents the buildup of dirt and dander, keeps the coat in good condition, reduces shedding and helps to identify any potential health problems. Regular brushing and bathing also helps to strengthen the bond between pet and owner.
Regular grooming sessions give you the opportunity to inspect your pet's body for any signs of injury, infection, parasites, or anything else that may need to be treated. Dog grooming isn't just about keeping your pet looking neat and tidy, it also helps to reduce anxiety.
Regular grooming sessions help to keep your dog used to handling and regular brushing can help to reduce stress.
Professional groomers are also well-versed in the needs of different breeds and can make sure your pet is getting the right care. Grooming can also reduce the amount of fur that your pet sheds.
Regular brushing and bathing can help to keep loose hair under control and can help to reduce the amount of allergens in your home. Professional grooming services can also help to ensure your pet's coat stays in good condition and can even help to reduce the amount of trips to the vet. If you want to keep your pet looking, feeling, and smelling their best, regular grooming sessions are a must.
Can You Get a Dog Grooming Job with No Experience?
There is no need to feel overwhelmed or discouraged if you have no experience in dog grooming and want to pursue a career in it. You can start by taking advantage of resources available to you to get started. Look for courses, workshops, or seminars that can provide a good foundation in the basics of dog grooming.
You can get a mentor who can guide and help you learn the ropes. Once you get the basics down, you can work on building practical skills and gaining experience.
As you start your career in dog grooming, you will need to build a portfolio. When you have your portfolio ready, you will need to develop a strong network of contacts.
Reach out to experienced dog groomers and ask them for advice or suggest professional connections. Take advantage of online platforms like LinkedIn or Facebook to connect with potential employers or clients.
Make sure to make a good impression as networking can be a great way to find a job in dog grooming.
To be successful in the field, you should stay up to date with the latest trends, techniques, and products related to dog grooming. Read books, blogs, and publications related to dog grooming and attend grooming shows and conferences. You should practice on your own pets or family members' pets to increase your skill set. With the right attitude, resources, and education, you can find a job in dog grooming with no experience.
What Qualifications are Necessary?
If you're interested in entering the world of dog grooming, it's important to understand what qualifications are necessary. Most employers require previous experience in the field, but if you don't have any, don't worry – there are other ways to get your foot in the door.
While prior experience is preferred, many employers are willing to consider applicants with no formal education or training. Many groomers have learned on the job and have built their skills through time and practice. Employers may be willing to consider applicants with relevant related experience, such as pet sitting or another position in a pet-related field.
If you need additional training or qualifications to land the job, there are a variety of resources available.
You can find online courses and certifications, as well as in-person workshops and classes. Groomer apprenticeships can also be an excellent way to gain the knowledge and experience needed to build a career in dog grooming. Research the opportunities in your area and take advantage of any resources available to get the training you need. With the right qualifications, you can start your journey into the wonderful world of dog grooming.
Are There Resources Available to Help Me Get Started?
If you want to get started in dog grooming but don't have any experience, there are resources available to help. A great place to start is by looking into dog grooming courses, which will teach you all the basics.
These courses cover topics such as bathing and shampooing, nail trimming and brushing, ear cleaning and more. You can also look into apprenticeship and volunteer opportunities, which will help you gain the experience you need to work as a professional.
Having a certificate or diploma from a recognized program can also be beneficial. It's a good idea to get your hands-on experience by practicing on animals you know, like your own pet or a friend's. By doing this, you'll get a feel for working with different breeds and learning what works for each one.
Don't forget to network with other groomers and pet industry professionals. That way, you can stay up to date on what is happening in the dog grooming industry, as well as increase your visibility as a groomer.
Tips for Getting a Job in Dog Grooming
Getting a job in dog grooming can be daunting, especially if you have no experience. There are a few strategies that you can use to jumpstart your career. Consider taking a practical training course to learn the basics of grooming.
These courses are usually available at pet stores, veterinary clinics and grooming salons. You should consider building a portfolio showcasing the work that you have done.
This is a great way to demonstrate your skills to potential employers. It's important to network with other professionals in the field.
This will help you stay up to date on the latest trends, as well as create valuable connections. With the right amount of effort, you can be sure to land your ideal dog grooming job.
Practical Training
Practical training is the key to successfully getting started in the dog grooming industry. There are a variety of courses and schools available that can provide the necessary skills and knowledge to groom dogs professionally.
Research and compare courses to find the right one for you. Look for a course that provides hands-on experience, such as a practicum. This will give you the opportunity to get hands-on experience with real dogs and clients.
Many courses teach the basics of dog grooming and safety, as well as provide business advice for starting a career.
Practice makes perfect. Once you have completed a course, you should practice grooming dogs to build skill and confidence.
Ask friends, family, and neighbors if you can groom their dogs. If you have access to a pet store, you can offer your services for free. You could also advertise on social media platforms in your area to find clients. Practicing will give you a better understanding of the grooming process, and also help you to develop techniques and build a portfolio.
Building a Portfolio
Creating a portfolio of your work is a great way to showcase your talents and skills as a dog groomer. It can help you stand out from the competition and give potential employers a better understanding of the quality of your work.
Start by collecting your best work and keeping track of your successes. If you have photos and videos of your work, make sure to include them in your portfolio.
You can also include any professional certifications or awards you have earned. Sharing any positive customer feedback or reviews can help you demonstrate your great work. Make sure to update your portfolio regularly and keep it organized with all your current information. You never know when it might come in handy for a job interview.
Networking
Network to increase your chances of finding a dog grooming job. Join local pet-related organizations and attend pet-related events and functions.
Ask friends and family if they know anyone who works in the industry. This is a great way to find out about job openings, and to learn more about the industry. Make sure that you have a list of questions prepared for any contacts you make, so that you can get as much useful information as possible.
Research online for dog grooming job postings, and be sure to check the websites of groomers in your area.
You may also be able to find job postings in the classifieds section of your local newspaper, so be sure to check that out too. When responding to job postings, make sure to highlight the skills and qualities that you can offer the business. Even if you don't have any experience, you may still be able to demonstrate qualities such as attention to detail, customer service skills, and a passion for animals.
Don't forget about social media.
Make sure that you have a professional profile on LinkedIn and other relevant platforms. This will allow you to connect with industry contacts and to show potential employers that you are actively looking for work in the field. Networking is an important part of landing a job in any field, so make sure to make the most of it.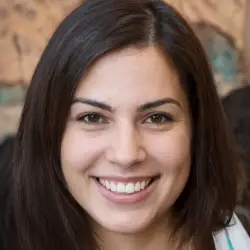 Latest posts by Megan Turner
(see all)