Are you looking for a way to challenge your pup and hone their skills? Dog agility training may be the perfect solution. With a DIY approach, you can provide your dog with the stimulation they need to stay mentally and physically engaged, while also strengthening the bond between you and your pup. With the right resources and dedication, it is possible for even the most inexperienced dog owners to successfully train their pups for agility.
Reasons to Train Dogs for Agility
Training your dog for agility is an excellent way to mentally and physically stimulate your pup. It offers numerous physical and mental benefits that can help make your pet a healthier and happier companion. Not only is agility a great way to bond with your pet, but it can also help to reduce bad behaviors and even keep your pet in shape.
Agility can be a great way to socialize your pup with other dogs and people. It's an exciting and fun activity for both you and your pup!
Training your dog for agility can be an incredibly rewarding experience for both you and your pup. It can not only help to strengthen the bond you have with your pet, but it can also help to increase your pup's confidence and stimulate their mind.
Agility training can help to improve your pup's overall physical health, and it can even be a great way to reduce stress and anxiety in your pup. Training your dog for agility can be both fun and exciting, and it's a great way to show your pup some extra love and attention.
DIY Dog Training for Agility Success
Training your pup for agility can be a rewarding experience. With the right approach, DIY dog training for agility success can help your pup achieve his goals.
You can use a variety of tools and methods to help your pup reach his peak performance in agility. Consider the benefits of DIY training.
DIY dog training allows you to work with your pup one-on-one, allowing you to get to know your pup's unique needs and preferences better. You can also save money and time by not having to go to agility classes or hire a trainer.
Make sure you have the right resources and tools to get started. It's important to start off with the basics of obedience and gradually move onto more advanced agility commands. Invest in a good agility training book, join an online agility training forum, and watch agility competitions to get ideas.
Practice with your pup at home and set up an agility course in your backyard.
You can also use an agility tunnel, jump or weave poles, or a hurdle to help with training. Don't forget to reward your pup for his successes. Give him treats or lots of positive reinforcement when he gets it right.
Applaud him when he does something correctly and be patient with him as he learns. With your help and dedication, you and your pup can create a successful outcome in agility training.
Benefits of DIY Training
DIY dog training for agility success can be a great way to bond with your pup and help them reach their potential. The biggest benefit of DIY training is that you get to tailor the program to your pup's specific needs and ensure the progress is tracked.
It also gives you the chance to be creative, putting your own twist on the training exercises. DIY training can save you money while still providing the same quality of instruction.
You don't have to break the bank to get a well-trained pup. Another great benefit of DIY dog training is that you have complete control over the environment.
If you're training in your own home, you can decide which distractions to expose your pup to and which ones to avoid. You also have the opportunity to determine how positive or negative the training will be. You can practice the same skills over and over until you and your pup have them mastered. DIY training allows you to set the pace and adjust it as needed to keep both you and your pup happy and engaged.
Steps and Resources to Get Started
Training your dog for agility success is possible with the right resources and dedication. Here are some tips and resources to get you started on your DIY training journey.
Figure out which breed of dog you want to train. Different breeds require different types of training, so it's important to know the type of dog you're working with. Once you have the breed nailed down, you'll need to invest in some agility equipment.
This could be anything from an agility ladder to a series of jumps and hoops. Be sure to use the appropriate size equipment for your dog.
The next step is to get familiar with the basics of agility training. There are plenty of online resources and books that can help with this.
Taking a class or two is also a great way to learn the basics of agility training.
This will help you get a better understanding of the rules, regulations, and techniques of agility. Start implementing the training. Begin with simple tasks and gradually build up the difficulty.
It's important to stay consistent and patient with your pup. Reward them for a job well done and be sure to take lots of breaks. If you stay the course with your DIY training, you and your pup will be on your way to agility success!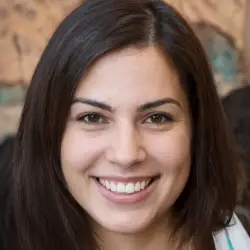 Latest posts by Megan Turner
(see all)