Advantages of Do It Yourself Dog Clothes
Creating your own do-it-yourself dog clothes is a great way to save money and give your furry friend a unique look. Not only that, but DIY dog clothes can also be made to fit your dog perfectly, so you can customize it according to his or her size.
You get the satisfaction of creating something with your own hands, while also having fun and bonding with your pup. You can also choose from a variety of colors and fabrics to make your pup look like a superstar. So why not give it a try? With just a few supplies, your creative juices should be flowing in no time!
DIY Dog Clothes
Making your own do it yourself dog clothes is a great way to save money and make sure your dog has the perfect outfit. You can make a T-shirt, sweater, dress, or even a formal ensemble.
All you need is some fabric, a few simple tools, and a little bit of imagination. Start by selecting a pattern, fabric, and the right tools for the job. Make sure to choose a sturdy fabric that is comfortable for your dog.
Cotton and polyester blends are a good choice.
Pick out the right needles, thread, and cutting tools. Take your time and measure twice when cutting the fabric to make sure your pieces fit together perfectly. When sewing, use a strong stitch that won't come undone, and use a pin to keep the fabric in place.
When you're done, you can add some extra touches like buttons, patches, or collars. With a little patience and creativity, you can make clothing for your pup that's both stylish and comfortable.
Step-by-Step Instructions
Start with the basics: To create your own do it yourself dog clothes, you will need scissors, measuring tape, fabric, thread, and a sewing machine. Begin by measuring your dog carefully, and then cutting the fabric according to those measurements.
Aim for a little extra material around the edges in order to allow for some room to move. Once the fabric has been cut, use the thread and sewing machine to stitch the pieces together.
Remember to double-check the measurements, and make sure the clothes fit your pup snugly. Use a needle and thread to reinforce the seams, and make sure the fabric is secured to the garment. Add any finishing touches you'd like to make the clothes custom to your dog.
This could include a bow, ribbon, or patch. With a little bit of creativity, you can create fun and stylish clothes for your pup!
Tips and Tricks
Making DIY clothes for your dog can be a fun and rewarding task. It's a great way to show your pup just how much you care and to add a unique touch to their wardrobe.
To achieve the best results, here are some tips and tricks to keep in mind. When it comes to selecting colors and fabrics for the clothes, go for something that complements your pup's fur. Natural fabrics such as cotton, wool, and linen are best as they're lightweight, breathable, and comfortable.
Make sure you keep your pup's size and shape in mind when choosing the fabrics. You can use a variety of embellishments to make the clothing even more special.
Buttons, and lace all make for a great look for your pup. Don't forget to add some finishing touches to the clothing.
A few simple stitches can give the clothing an extra polished look. You can also use iron on patches to add a bit of personality. Whatever you choose, make sure it is something that your pup will love and that will make them look their best.
Color and Fabric Selections
Choosing the right color and fabric for your do it yourself dog clothes is essential. Consider the color that would best accentuate your pup's fur, eyes and personality. Think about the fabric that will be most comfortable for your dog and will hold up well to wear and tear.
Cotton and polyester blends are often a good choice. Make sure that you purchase enough fabric for the project and that the fabric you select is machine-washable.
When it comes to color, pick something that is bright and cheerful.
If you want to be bold and daring, go ahead and choose something that stands out. Just make sure that it won't clash with your pup's coat. Keep in mind that some colors may fade over time and that you should choose fabrics that have been treated for colorfastness.
For a more subtle look, try using a neutral color such as beige, tan or grey.
You can also use prints with subtle patterns such as plaid or stripes. If you want the dog clothes to be more stylish, pick fabrics with a bit of shimmer or shimmering details. Remember to pay attention to the material and fabric type you select and make sure that it is appropriate for your pup.
Finishing Touches
For your DIY dog clothes project, adding some finishing touches to your work will give you a professional look. You can use bias tape or ribbon to cover raw edges and make the clothing look neat and finished. You can also use iron-on patches to embellish the clothing, giving it a unique and stylish look.
Iron-on transfers are another great way to add a custom design to your dog's clothing.
Another great way to make your DIY dog clothes stand out is to use different colors and fabrics. While you don't want to use anything too fragile, choosing colors and fabrics that complement each other can make your clothing look fabulous.
When selecting colors and fabrics, try to choose something that is both durable and attractive. If you are unsure of how to sew or you simply don't have the time, you can always use a no-sew fabric glue or adhesive. This will help you easily attach pieces of fabric together without having to sew them.
This is a great alternative for those who are unable to sew or do not have the time to do so. With a bit of creativity and the right materials, you can make your own do it yourself dog clothes look like a million bucks!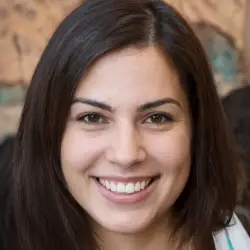 Latest posts by Megan Turner
(see all)