Are you interested in becoming a dog trainer? You may be wondering if it is possible to become a dog trainer online or if you need to attend classes in person.
The good news is that it is indeed possible to become a dog trainer online. With the wide range of self-paced courses, virtual instruction, and hands-on training, you can gain the necessary skills to become a successful dog trainer. With the right resources, you can begin your journey to become a certified dog trainer with ease.
Can You Become a Dog Trainer Online?
You can become a dog trainer online! Many self-paced courses are available online to help you acquire the knowledge and skills to become a proficient dog trainer. These courses include comprehensive lectures and lessons, as well as hands-on practice with real-life dogs.
Virtual instruction is available to connect you with professional dog trainers to further develop your skills.
There are also plenty of opportunities to gain hands-on training with real-life animals, in-person or online. This type of training will help you refine and hone your skills and understand canine behavior better. Becoming a dog trainer online is a great way to advance your career and make a positive impact in the lives of dogs and their owners.
Self-Paced Courses
Self-paced courses are a great way to become a dog trainer online. They provide the same quality instruction as a traditional classroom, but you can learn at your own pace, with no deadline pressure. With self-paced courses, you can revisit material as many times as you need and have access to resources from top dog trainers.
You will also have the opportunity to ask questions and connect with other students in the online community. Many courses offer a certification upon completion, which will add credibility to your expertise.
Self-paced courses allow you to learn when it's convenient for you, whether that's in the morning, afternoon or evening.
These courses are often cost-effective and provide a lot of flexibility to work around personal commitments. You don't have to worry about transportation or travel costs, so you can save time and money while getting the same quality education as in a traditional classroom setting. If you're looking to become a dog trainer online, self-paced courses are an excellent way to go.
You will have access to quality instruction, with the flexibility to learn at your own pace. Self-paced courses are often more affordable than traditional classrooms. Why not give them a try?
Virtual Instruction
Virtual instruction is a great way to start your journey to becoming an online dog trainer. With virtual instruction, you can learn the basics of dog training in the comfort of your own home. You can start off with online courses that provide an introduction to the theory and techniques of dog training, before progressing to practice sessions with an experienced dog trainer.
This allows you to get a hands-on feel for how to train a dog, while still having the support of an experienced professional. Virtual instruction can provide you with more flexibility than attending in-person classes. You can work at your own pace and complete the course material in the timeframe that works best for you.
Hands-on Training
Hands-on training is the best way to become a dog trainer. It's the best way to get an understanding of the job and how to best interact with dogs.
You'll learn how to teach, how to read dogs' body language and behavior, and how to keep them safe and happy during training sessions. By working with real dogs you will gain relevant experience and the confidence to work with a wide range of dogs. You'll learn more about different breeds, how to handle different temperaments, and how to adjust plans and techniques based on the individual dogs needs.
By getting hands-on experience, you'll develop the skills to become an efficient and successful dog trainer.
You can observe and learn from experienced trainers, practice techniques in real life situations, and get feedback on your progress. It's also a great way to make connections and network with other trainers and dog owners. You can learn from each other, share stories and tips, and build relationships with people who can help you continue to build your career.
Hands-on training is essential to becoming a successful dog trainer. It is the best way to make sure you get the experience, skills, and confidence needed to become a successful trainer.
You'll have the opportunity to make connections with others in the industry and build relationships with experienced trainers. With the right hands-on training and guidance, you can be well on your way to being a successful dog trainer.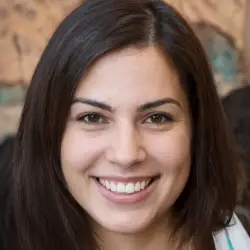 Latest posts by Megan Turner
(see all)