If you're planning a trip to India with your four-legged friend, you'll want to make sure you've got all your ducks in a row. Traveling with pets in India doesn't have to be overwhelming if you take a few simple steps ahead of time. This guide will provide you with all the information you need to ensure a smooth and stress-free journey for both you and your pup. From airline regulations to road trip considerations, we've got you covered!
Flying With Your Dog in India
Flying with your dog in India can be a stressful process. It doesn't have to be. Taking the necessary steps before and during the flight will ensure a safe, smooth journey for both you and your pup.
Start by making sure your dog has the correct paperwork, such as a valid pet passport and any other documents required by your airline.
It's also a good idea to microchip your dog prior to departure. Check with your airline for any special instructions for flying with a pet.
You'll also want to make sure your pup is comfortable during the flight. You can do this by bringing along a familiar item, such as a blanket or toy, and providing plenty of water. If you're flying with a crate, make sure it's large enough for your dog to stand and turn around easily.
Be aware of any in-flight restrictions, such as not allowing your dog to be on your lap during takeoff and landing. Once you've taken all the necessary steps, you're ready to travel with your pup. With a bit of preparation and research, you can rest assured that you and your dog will have a safe and enjoyable trip to India.
Pre-Flight Preparations
Before flying your dog in India, you need to make sure you have the necessary documents and supplies. To make sure you don't miss anything, it's best to start your preparations as early as possible.
Make sure you have your dog's vaccination records and a health certificate from an approved veterinary doctor, issued within the last 10 days. Carry a copy of your dog's passport or identity card.
Even if your dog doesn't need any vaccinations, it's best to have an up-to-date record of their medical history. Get a travel bag for your pet and make sure it's appropriately sized.
The bag should include food, water, a bowl, treats, a toy, and any medications your pet might need. It's also wise to bring a copy of the airline's pet policies and a first-aid kit. You should call the airline ahead of time to ensure your pet is allowed to fly and to make sure your pet's container meets their requirements.
Airline Regulations
Before you fly with your pup, make sure to check in with the airline to understand their regulations. This includes the fee for bringing your pup and the size and weight restrictions for your pup's carrier. Each airline has different policies, so it's important to be familiar with all the details before you book your flight.
If you're unsure about anything, don't be afraid to ask!
Once you've got all the details sorted, get your pup used to the carrier you'll be using. This will help ensure a smooth flight and make your pup feel more comfortable while they're in the air.
Let your pup explore the carrier and make sure they feel secure and comfortable. If your pup seems to be struggling with their new environment, take a break and let them relax, then try again. Make sure your pup is up to date on all their vaccinations.
This is a requirement for flying with a pup in India, and it's important to get the paperwork ready well before the flight. Make sure to have some snacks and water for your pup during the flight to keep them happy and hydrated. With these tips in mind, your pup will be ready to take to the skies!
In-Flight Considerations
When travelling with your pup by air, it is important to be aware of the in-flight considerations in order to make your pup as comfortable as possible. Make sure to bring plenty of treats and toys to help keep your pup occupied during the flight. This is especially important if your pup is prone to anxiety or stress.
If your pup will be in the cabin, you may want to consider investing in an approved pet carrier to make them feel more secure. Depending on the airline, you may also need to provide a health certificate for your pup and proof of their vaccinations.
Be sure to check with the airline beforehand so you know what items are allowed onboard.
You may want to bring a blanket for your pup to help them get comfortable on the flight. Be prepared to bring any medications your pup may need during the trip. If necessary, consider consulting with a vet before the flight to ensure your pup is healthy enough to fly. Make sure to take frequent breaks and provide plenty of water to keep your pup hydrated and happy.
Road Trips With Your Dog
Road trips with your pup in India can offer a great chance to explore the country together and make some unforgettable memories. When planning a road trip with your pup in India, it is important to plan ahead, be aware of the driving regulations, and account for all the extra needs of your furry friend.
Before you hit the road, make sure that your pup is up to date on all their vaccinations and that you have a copy of their health records. It is important to check with the local authorities, if there are any specific regulations that you need to be aware of. It is important to be aware of the temperatures in the area, as they can be extreme in various parts of the country, and to plan accordingly.
You should also consider other items such as a seatbelt or harness, plenty of food and water, and a few toys to keep them entertained during your journey.
It is important to make sure that your pup is comfortable in the car and that they have some familiar items with them. Once you have arrived at your destination, make sure that your pup is kept in a safe and secure area and is never left unsupervised. With the right preparation, planning, and research, you can ensure that both you and your pup have the best road trip ever.
Pre-Trip Preparations
You and your pup should be fully prepared for your travels ahead of time. Make sure you have your pup's medical records up to date and in order, so you can prove that your pup is healthy and safe. You should also make sure that your pup has a collar with your contact information on it and that they're wearing an ID tag that has their name, your contact information and any medical conditions they may have.
It's important to secure a pet-friendly accommodation and transport. Make sure that wherever you're staying and whichever mode of transportation you'll be using allows pets.
An added precaution would be to double-check travel restrictions for the specific region that you're travelling to.
As for safety, it's always better to be overprepared. Consider investing in a pet carrier that meets the size requirements for air travel and is strong enough to keep your furry friend safe during the flight. You should also have a harness and leash for when you're travelling by car and a GPS tracking device, just in case your pup gets lost. These are all small but important steps to ensure a smooth and safe journey with your pup.
Driving Regulations
It is legal to drive your dog in India, but there are a few rules to follow. You must have a valid driver's license to drive your dog.
You should also make sure that your pet has all the necessary vaccinations before you embark on your journey. You must ensure that your pet has a visible and up-to-date identification tag with your contact information on it. You should also take into consideration the length of any journey you plan to make with your pet.
If your journey is going to be longer than two hours, you must stop every two hours to give your pet a chance to stretch their legs and relieve themselves.
On longer journeys, it is advised to plan a few stops for your pet to get some rest, eat and drink. You must never leave your dog unattended in the car, even for a few minutes. It is best to take your pet with you when you leave the car and make sure to provide them with fresh water and shade. By following the driving regulations, you can be sure to have a safe and comfortable journey with your pet.
Road Trip Considerations
When traveling by car with your dog in India, there are a few things to consider to ensure your pup's safety and well-being. Make sure your car is equipped with the right safety features, such as a seatbelt-style harness and crate.
You'll need to familiarize yourself with any driving regulations that apply to pets in India, as well as any restrictions imposed by the car rental company. If your pup gets carsick, take the necessary precautions before and during your drive. It's also important to plan for your dog's needs during your road trip.
Bring plenty of water; never leave your pup in the car alone; and make sure to schedule plenty of rest stops along the way. If you'll be making overnight stops, make sure to select pet-friendly accommodations.
Bring a few of your pup's favorite toys to keep him entertained during the drive. With these simple tips and precautions, you and your pup will have a fun and safe road trip.
Conclusion
Traveling with your dog in India can be a great experience if you plan and prepare properly. Flying is the fastest and easiest option, but you'll need to make sure you have the right vaccinations and paperwork in order.
When booking your flight, you'll need to check with the airline to confirm any requirements and restrictions. During the flight, it's important to keep your pup comfortable, and to be mindful of airline regulations. If you're planning a road trip, you'll also need to make sure you're following the necessary regulations.
Before you set off, make sure all your paperwork is in order and you have all the necessary supplies for a successful and safe journey. When you're on the road, be sure to take plenty of rest stops and give your pup plenty of fresh water and exercise. With the right preparation, you and your pup can enjoy a safe and stress-free trip together.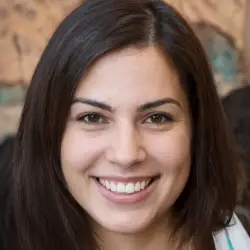 Latest posts by Megan Turner
(see all)