Bringing your dog along on vacation can be a great way to make sure your pup is a part of the memories you make on your trip. With the right preparation, taking a pet along can be a great experience for both of you. Travelodge is a great option for pet owners, as long as you know what to look for and what to expect. Read on to find out more about bringing your dog to a Travelodge and the steps you should take before hitting the road.
Benefits of Bringing Your Dog Along on Vacation
Bringing your pet along on vacation can be quite a rewarding experience! Having your furry companion with you on the road can be a great sense of comfort and bring you an extra dose of joy. Not to mention, some hotels are pet friendly, allowing you to take them along without any extra charges.
It means that you don't need to worry about having to find a pet sitter or kennel when you go away.
Having your pet with you also means that you won't have to worry about them getting lonely or missing you during your trip. You can be sure that your companion will be getting just as much fun out of the vacation as you are. You'll have the chance to make some amazing memories together!
Can I Bring My Dog to Stay at a Travelodge?
You can bring your dog to stay with you at most Travelodge locations, and it's a great way to make sure your pup is safe and comfortable on the road with you. You should be aware, however, that there are some specific requirements and restrictions when bringing your pup with you. Before booking your stay, you'll want to check with the individual location to make sure that they accept dogs and that they have the necessary accommodations.
Some locations may require an additional pet fee, so be sure to ask about that as well. You'll want to make sure that your pup is up to date on all their vaccines and that they are well-behaved, as most locations will require your pup to be quiet and not cause any disruption.
Be mindful of the size of your pup and what type of accommodations might be available for them. Some locations may not have pet-friendly rooms or may require a certain size of pet, so be sure to check with the individual location before you book.
What to Look for When Choosing a Travelodge with Your Dog
When choosing a Travelodge for your dog, there are a few things to look out for. Many Travelodge hotels have a size restriction for pets so make sure your dog meets the requirements. They also might have a pet fee so make sure you're aware of any extra costs before booking.
Make sure you read the terms and conditions to see what pet-related amenities are available.
Some Travelodges provide pet beds and bowls, while others may provide treats and toys. It's also important to check the policies of each Travelodge to see what activities are allowed for your pet.
This can vary hotel to hotel, so make sure you're aware of any restrictions. Some hotels may have rules around noise levels and walking areas, so make sure you read the rules before bringing your dog. It's important to make sure you have all the necessary supplies for travel with your pet.
Bring enough food and water to last the length of your stay, as well as a leash and any other items your dog may need. Make sure you've got all the necessary documents for your pet too, such as a rabies certificate and proof of vaccination. That way, you and your dog can have a safe and comfortable stay at a Travelodge.
Is There Anything Else I Should Consider Before Bringing My Dog Along?
Before bringing your pup along for your next Travelodge stay, consider the following. Make sure your pup is up to date on its vaccinations and has an ID tag with its name and your contact information in case it gets lost.
Research the city you're visiting and find out if there are any restrictions or laws governing dogs. Some places require muzzles or leashes in public places, while others may have a "no pets" policy.
You should also look into the Travelodge's pet policy, as some have stricter rules than others. Pet-proof your room – make sure there are no hazardous items like cleaners or wires for your pup to chew on, and bring items like beds and toys to make them feel at home. When you do your research and take the appropriate measures, you and your pup can enjoy a worry-free stay in the comfortable confines of Travelodge.
Summary
Bringing your pup along on vacation can be one of the best decisions you make. When looking for a hotel to stay at that's pet friendly, look no further than Travelodge. Most locations allow for at least one pet per room, and the terms and conditions are reasonable.
Before you and your pup hit the road, there are a few things you should consider. Check the policy of the hotel.
Some Travelodge locations require additional fees for pets, and most have weight restrictions and breed restrictions.
Make sure to bring your pet's paperwork, as some hotels may require proof of vaccinations or other regulations. You should also consider your pup's needs while on vacation.
Make sure to bring a few of their favorite toys, some treats, and any other items that will help them feel more at home. If your pup needs a dog walker while you're away, there are plenty of services you can research in your destination city. With these tips and a little bit of preparation, you and your pup will be ready to hit the road!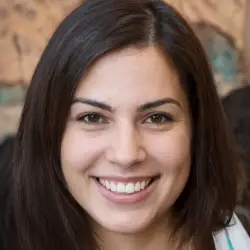 Latest posts by Megan Turner
(see all)