Taking your dog on vacation with you can be an incredibly rewarding experience! Not only will it make your trip much more fun and enjoyable, but it will also give your pup an unforgettable experience. Before you embark on your next vacation, however, it is important to be aware of the regulations and requirements that come with taking your pet abroad.
Knowing what vaccinations and paperwork is needed will save you time and stress, while ensuring your four-legged friend is safe and healthy during the journey. You'll want to make sure you choose a pet-friendly destination, find pet-friendly hotels, and know the local laws and regulations of the area you are visiting. With a bit of preparation and research, you and your pup will be ready for an adventure!
Why Take Your Dog on Vacation?
Taking your dog on vacation can be a great way to enjoy quality time with your furry friend. Not only will you get to spend more time with your pup, you'll also get to experience the joy of exploring a new place with them. You can save money on pet care costs since you won't need to pay for a sitter.
But before you plan an overseas adventure for your pup, you'll need to do some prep work. Start by getting your pup's vaccinations up to date.
Check with a veterinarian to make sure your pup is up to date on all of their shots and check with the destination's embassy to make sure your pup complies with local regulations.
You'll also need to microchip your pup and register their information with the microchip company. Enroll your pup in an obedience class and get them accustomed to traveling in a crate. This will make your travels smoother and easier.
Do some research on pet-friendly hotels and destinations. Be sure to choose a destination that's pet-friendly and has amenities that your pup will enjoy.
Look for activities that your pup can take part in and consider bringing along some of your pup's favorite toys and treats. With the right preparation and planning, you and your pup can have a wonderful overseas vacation.
Preparation
Before taking your pup on an international trip, you should prepare for the journey. Make sure to call your vet in advance to check that all of your pup's vaccinations are up to date and that they have any necessary documents for traveling abroad.
It's recommended to have your pup microchipped in case they get lost during the trip. Training and documentation are also important, so you should look into your pup's breed or size when figuring out what type of paperwork will be required.
By doing a bit of research, you'll be able to ensure that you're able to make the journey with your pup without any hiccups. When it comes to choosing a destination, it's important to pick one that is pet-friendly.
Not all countries have the same regulations when it comes to traveling with animals, so you should make sure to look up each destination's requirements ahead of time. Doing a little research will save you a lot of hassle once you get there. Once you've prepared for the journey, you'll need to figure out which mode of transportation you'll be taking.
Both air and car travel have their own set of regulations, so it's best to look up the specifics for each one and decide which is the best option for you and your pup. After you've narrowed down your mode of transportation, you should look into pet-friendly hotels or accommodations that will allow you to stay with your pup while you're away. And finally, make sure to look into the local laws and regulations of your destination to make sure you're familiar with any pet-related rules that might be in place.
Vaccinations
Before taking your dog abroad, it's important to make sure that all their vaccinations are up to date. Depending on where you're going, your pet may need additional vaccinations, so it's best to check with the destination's government website to find out.
You may need to get an International Health Certificate from a qualified vet that's approved by the destination country. Make sure to get this done before you leave so that there are no issues entering the country.
Microchipping is also essential before travelling abroad as it can help ensure that your pet can be identified if it gets lost. It's a quick and painless procedure so it's worth doing if you're going on an extended trip, or even a shorter one if you're visiting somewhere unfamiliar. It's also important to get the proper training and documentation for your pet – again, these requirements will vary depending on the country, so check the government website for more info.
Take some time to choose a pet-friendly destination. It's always a good idea to do your research first and find out what kinds of activities and facilities are available for your pooch. From pet-friendly beaches and parks to pet daycare services, there are plenty of options – just make sure to double-check the local laws and regulations before you go.
Microchipping
Microchipping your dog before traveling abroad is an absolute must. This small chip, about the size of a grain of rice, can be implanted with a needle and contains an identification number that can be read by scanners.
This number is linked to a database that stores the contact information of the pet's owner. In case your dog gets lost or separated from you, anyone who finds them can easily access your contact information and return your pup to you. That's why microchipping is such a great form of identification and protection.
It's also important to make sure the chip is registered in the appropriate database and that all of your contact details are up to date. If you're planning a trip abroad, it's a good idea to have your vet check that the chip is functioning properly and that the contact information is up to date.
This will help reduce the chances of a miscommunication should your dog go missing while you're away. While microchipping is a great way to help ensure the safe return of your pup should they get lost, it's still important to keep them on a leash or in a secure area when you're out and about. You never know what could happen when you're in unfamiliar territory, so it's best to be prepared with a reliable form of identification, such as a microchip, and keep your pup in sight at all times.
Training and Documentation
It is important to make sure your dog is properly trained and has all the necessary documentation before taking them abroad. This means enrolling your pup in obedience classes and having them up to date on vaccines. Documentation such as a pet passport, which contains a record of vaccinations, is essential for international travel.
Having your pet microchipped will help ensure their safe return if they happen to get lost.
This way, customs officials can quickly and accurately identify your pet. It is important to research any relevant laws or regulations for the destination country as laws vary from country to country. In order to make sure the experience goes as smoothly as possible, it is best to begin preparing weeks or even months in advance.
This will give you plenty of time to make sure your pup has all the required training, vaccinations, and paperwork they need. Make sure to double check any regulations that may have changed since your pup's last international flight.
Take time to research and familiarize yourself with any laws or regulations in the destination country. Doing so will make for a stress-free, enjoyable vacation for both you and your pup.
Choosing a Pet Friendly Destination
When looking for a pet-friendly destination, the best way to ensure your pup has an exciting and enjoyable vacation is to do your research. Start by checking if the destination has pet-friendly hotels and restaurants.
If your destination is foreign, make sure to also check their pet-specific regulations and whether you need a pet passport. It's also important to plan an activity for your pup before you leave; you don't want your pup to be stuck in a hotel room all day. Also consider the weather of the destination.
If your pup is not used to heat, then a tropical destination might not be the best choice.
If your pup loves running around in the snow, then a cold destination could be the perfect vacation spot. Think about any allergies your pup may have and plan a trip accordingly.
Look into the activities available in the area. Is there a pet-friendly beach or dog park nearby? Will you be able to bring your pup with you to museums or other attractions? Planning ahead will ensure that your pup is able to join you in all of the fun activities you have planned for your vacation.
During the Trip
When traveling with your dog, the most important thing is to be prepared. Make sure your dog is up-to-date on all vaccinations and has a microchip, and get copies of all paperwork to bring along with you.
It is also important to do some research beforehand to make sure your destination is pet friendly, and to find out if there are any local laws or regulations you need to be aware of. If you plan to take your dog with you on a plane, you'll need to book a pet-friendly flight in advance and make sure your dog is familiar with the traveling (including being comfortable in a carrier) before you leave. When you travel by car, ensure your pet is properly secured in the car, and make sure to take plenty of breaks along the way to give your pup a chance to stretch their legs. Make sure you book a pet-friendly hotel ahead of time and check in with the hotel staff to make sure you understand their pet policies.
Traveling by Air
If you're taking your pup on vacation with you, travel by air is often the safest and most convenient option. Before booking a flight, make sure your airline has pet-friendly policies. You'll want to double-check the size and weight restrictions for the airline's pet carrier, as well as any fees you might incur for bringing your pet along.
Once you have all the necessary info, make sure to book a non-stop flight if possible, and request a seat towards the back of the plane where it's quieter and less drafty. On the day of the flight, it's best to arrive early and get your pet checked in as soon as possible.
Make sure to bring along a current photo of your pet in case of emergency. Once you arrive at your destination, spend some time getting your pet acclimated to the new environment and don't forget to take them for a good, long walk!
Traveling by Car
Traveling by car can be a great option for taking your dog on vacation, as long as you are properly prepared. Be sure to plan your route in advance and consider factors such as traffic, construction, and rest stops. Make sure your car is equipped with the necessary safety features for your dog, including a secure carrier, secured seats, and other necessary equipment for keeping them safe on the road.
It's also important to plan for your dog's comfort during the drive. Make sure you have plenty of water and food, comfortable bedding, toys, and other items to help keep your pup happy and entertained during the journey.
Be sure to plan for regular stops to give your dog a chance to stretch their legs and take a bathroom break. Have your dog's medical records on hand in case of an emergency.
When it comes to road trips with your pup, preparation is key. With a little bit of planning and the right equipment, you can make sure that your car trip is safe, comfortable, and enjoyable for both you and your furry friend.
Finding Pet Friendly Hotels
When looking for pet-friendly hotels, there are a few things to bear in mind. Not all hotels are pet-friendly, so make sure you read any terms and conditions before you book your room.
Once you've found a pet-friendly hotel, make sure you call ahead to book a pet-friendly room. Many hotels have specific rooms available for people travelling with pets, so it's best to book in advance. When you arrive, ask for a pet-friendly room and inform the staff of the type and size of your pet.
Make sure you check whether the hotel has any pet-related fees or restrictions.
If you're travelling with a larger pet, such as a service animal, make sure you have all the necessary paperwork and documents to prove that your pet is a service animal. Find out whether the hotel has any special requirements for service animals, such as special training or certification. If you are staying in a pet-friendly hotel, remember to always be courteous and clean up after your pet. This will ensure you, and your pet, have a comfortable and enjoyable stay.
Local Laws and Regulations
Whenever you're traveling with your pet, it's important to understand the local laws and regulations. Before you book your vacation, make sure you research the destination well to ensure you are in compliance with all that is being required. To help you out, many countries have websites dedicated to pet travel.
On these sites, you'll find useful information such as the paperwork required, any quarantine rules, what kind of transportation you can use, and other relevant information. When you understand the local laws, you'll be able to plan ahead of time to make sure that you and your pup can have a safe and enjoyable vacation.
If your destination requires a certain type of pet passport, you can find out what documents you need and make sure you have them all in order before you set off.
Some places may have restrictions on what types of pets they allow, such as certain breeds. Be sure to double-check these rules before you book your flights. One last thing to note: if you're planning on leaving your pet in a kennel or pet-sitting service for the duration of your trip, make sure to read over the establishment's policies and regulations to make sure they are following local laws. This could help you avoid any unpleasant surprises or issues when you pick up your pet upon your return home.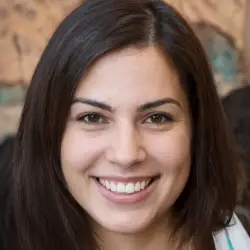 Latest posts by Megan Turner
(see all)