Traveling with your pet can be stressful, but don't worry – there are plenty of options for taking them with you on your next journey. Buses are an affordable and convenient mode of transportation, and fortunately, taking your dog on board is possible. Keep in mind that you'll need to follow certain regulations, such as keeping your pup on a leash or in a crate, but other than that, you and your furry friend are all set for a bus ride! With some preparation and planning, you and your pooch can have a safe and enjoyable journey.
What types of public transportation can dogs take?
Dogs can take more public transportation than you might think! While you can't take them on planes or trains, they can often travel with you on buses.
It depends on the specific regulations, though, so you'll need to check with your local bus service before you plan your trip. And of course, you'll need to make sure that your furry friend is a well-behaved passenger and won't disturb the other people on board. If you're traveling by bus with your pup, it's important to keep them contained in a pet carrier or on a leash and to be mindful of any other applicable regulations.
Many buses will require that your dog is up to date on their vaccines, and that they don't bother the other passengers.
Some bus lines might even impose size limits, so you'll need to check those before you bring your pooch along as well. If bus travel isn't an option for you and your pup, there are plenty of other ways to get around. You can always rent a car and drive, or take an Uber or Lyft that's pet friendly. There are plenty of other options, but don't worry, you and your pup can still travel together and have a blast!
Traveling on Buses
Taking your pup on the bus is a great way to get around town. Before you go, it's important to make sure you understand the policies and regulations set by your local transit authority.
Generally speaking, dogs must be kept in a crate or on a leash and comply with any other specific regulations that may apply. It's also important to be aware of your pup's behavior and make sure to clean up after them if needed.
If your pup gets restless or excited, it's best to wait in line outside the bus until they settle down. When bringing your pup on the bus, bring a few essentials. Have a water bottle and bowl on hand so your pup can stay hydrated, and make sure to bring a few treats to distract your pup if necessary.
Don't forget to bring a few waste bags and a towel in case of any accidents. Keeping these items on hand will help ensure a safe and comfortable ride for both you and your pup.
Regulations for Bringing Dogs on Buses
If you and your pup are planning to take the bus, it's important to check the regulations for bringing your dog on the bus. Generally speaking, dogs are allowed on buses as long as they are kept in a crate or on a leash. They must also meet any specific regulations of the bus company, including size and breed restrictions.
It's important to check with the bus driver before boarding to make sure your dog is allowed.
When traveling with your pup on a bus, it's a good idea to keep them as calm and comfortable as possible. Make sure to bring water and food for your dog, as well as some treats to reward them for good behavior.
Try to pick a seat near the front of the bus, as this will make it easier to keep an eye on your pup. Keep in mind that your pup should always remain on the floor, and never on the seats.
If you're worried about taking your dog on a bus, there are some alternatives. You can always look into transportation services that are specifically made for dogs, such as pet taxis or car services. You can always ask a friend or family member to provide a ride. No matter which option you choose, your pup is sure to have a safe and comfortable journey.
Tips for Taking Your Dog on a Bus
When taking your pup on the bus, it's important to make sure you follow the regulations and have everything you need. Bring a leash and collar that has been approved by the bus driver, and if your pup is particularly small, a crate will also help keep them safe and secure.
Make sure your pet is up-to-date on all vaccinations and a checkup. If your furry friend isn't used to being around a lot of people, it's a good idea to get them used to it first before attempting to take them on a bus.
Be sure to be aware of your pup's behaviour while on the bus – you don't want them to bark or become overly active, as this can be distracting to other passengers and the driver. Be sure to keep your pup in your control and pick up after them – you don't want anyone else to have to deal with your pup's messes. All in all, with a bit of preparation and attention, you can make sure your pup and the other passengers have a safe, pleasant bus ride.
Alternatives to Taking Your Dog on a Bus
If you don't feel comfortable with taking your dog on a bus, there are other options. You can take a taxi, hire a pet sitter, or drive yourself.
Taking a taxi or Uber with your pup is a great option if you want to save yourself the hassle of public transport. You can even use a pet-specific taxi service that is designed for transporting animals.
Hiring a pet sitter is also a good choice if you don't want to worry about your pup getting around. Driving yourself is always a reliable option if you have access to a car. Just make sure to have a secure way of restraining your dog so they do not cause a distraction while driving. All of these alternatives are great options for getting your pup where they need to go.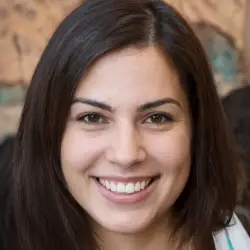 Latest posts by Megan Turner
(see all)