Traveling with your dog by plane can be an exciting and rewarding experience, but it's important to do your research beforehand. You'll need to make sure your pup is up-to-date on all their vaccinations, book the right kind of ticket, and pack the right supplies for the trip. Planning ahead will ensure a safe and successful journey for both you and your furry friend.
Can Dogs Fly?
Dogs can fly with their owners, but it's important to consider a few things first. Before you book the flight, make sure you've checked all the health and vaccination requirements with your vet. That way, you'll know your pup is in tip-top shape and ready to go.
When it's time to pack, you'll need to have your dog's documents, like proof of vaccine, with you.
It might be useful to bring along a travel bag with a bed and some food, too. On the day of your flight, make sure you check in and arrive early, since it'll take some time to get your pup safely situated. And while you're in the air, your pooch should be in a soft-sided carrier tucked in under the seat in front of you. Once you've arrived at your destination, it's time to enjoy the ride!
Pre-Travel Considerations
Before jumping on a plane with your pup, there are a few things to consider. Make sure that you have your pup's health and vaccination records up to date.
You should carry these documents with you, as they may be required at check-in. Familiarize yourself with the airline's rules and regulations. Different airlines have different requirements and booking your ticket through the right airline is important.
It's also a good idea to get travel insurance for your pup in case of any medical emergencies.
Once you've got all the practical considerations out of the way, it's time to start packing. Make sure you have the essentials for the journey.
Bring along plenty of food and water, an extra bowl, a leash, and any medication your pup might need. It's also a good idea to pack some treats, a toy or two, and a blanket for the pup to sit on. It's important to remember that all of these items will need to fit within the airline's carry-on size limits.
Consider how you will occupy your pup during the journey.
Bring along a few activities, such as a chew toy or interactive toy, to keep your pup entertained. Music can also be a great distraction for your pup and can help calm them down if they get a bit stressed. If your pup is small enough, you can also consider getting an airline-approved carrier. This will make it easier to keep their items together and will provide them with a comfortable space to rest in.
Health and Vaccination Requirements
Before traveling with your dog, it's important to make sure they are healthy and up to date on all their vaccinations. Remember to bring a copy of your dog's medical records and check with your local veterinarian to make sure they have all the required vaccinations for your destination. Getting a health certificate from your vet is also a wise idea, as many airlines will require one before allowing your pup to fly.
Make sure you purchase the appropriate pet insurance before departing. When booking your flight, do your research and determine which airline will be the most pet-friendly.
Many airlines have different pet policies, so make sure you read up on the rules and restrictions before booking.
Once you've found the airline that's right for you and your pup, be sure to reserve the right spot for your pet – the majority of airlines require that you book your pet's flight at the same time as your own. Before your travel day arrives, make sure you give your pup plenty of exercise and that they are well-rested when they arrive at the airport.
On the day of travel, make sure to give your pup plenty of potty breaks and a good meal so they can stay happy and full during their journey. It's also important to arrive at the airport early so you have time to check-in and make it through security. Once you've arrived at your destination, take your pup for a walk and give them time to adjust to the new environment.
Booking Your Flight
When it comes to flying with your pup, you'll want to do some research ahead of time to make sure your pet is eligible and compliant with the airline's pet policies. You'll first need to check what breed and size of dog the airline allows. You'll also need to make sure that your pet is up-to-date with their vaccinations and is in good health.
The airline may require proof of health and vaccination records for your pet before you board the plane. Once you have the necessary documents and can confirm that your pet meets the airline's requirements, you can start the booking process.
You'll want to make sure to book a direct flight if possible. Have your pet's carrier ready ahead of time and book them a seat in the cabin.
Make sure to reserve seats away from the aisle and emergency exits so that your pup doesn't disrupt other passengers. Check if your pet is allowed to stay in the cabin with you during the flight, or if they need to be placed in the cargo hold. It's always a good idea to call the airline one or two days before you leave to reconfirm the flight and review the airline's pet policies one last time.
Packing for Your Trip
When packing for your trip, you should take into account the size and weight of your dog's crate and the supplies needed for the journey. Make sure the crate is large enough for your dog, and that it is made of a material that is approved by the airline. Be sure to include any food, medication, and other items your pet may need during the flight.
It's also a good idea to bring along a few treats and toys to keep them occupied. You should also take into consideration any climate changes during the flight, and pack accordingly.
If your pet has a favorite blanket, bring it along to provide comfort in an unfamiliar environment. Make sure your pet is wearing an ID collar with contact information, in case of an emergency. Taking the time to plan ahead and prepare everything your pet will need will ensure a safe and comfortable journey for both of you.
Travel Day
On travel day, make sure that you give your pup plenty of time to rest and decompress. Plan to arrive at the airport at least two hours before your flight departs, and check with your airline about any pet policies.
Bring along your dog's favorite blanket, toy, and food to help keep them comfortable and calm. When you arrive at the airport, ensure your pup is safely in their carrier, and keep them close to you.
Make sure you have anything your pup might need, like water, a bowl, and waste bags. During the flight, keep your pup in their carrier, and secure it in the seat next to you.
If weather is bad, or if your pup is particularly uneasy, consider giving them a mild sedative. Make sure to speak to a vet before doing so. During the flight, keep your pup hydrated, and take them out to use the restroom when necessary. Above all, stay calm and consistent; your pup will pick up on your energy and your demeanor.
Airport Check-In
When boarding the aircraft, you and your pup will need to go through the regular check-in process. Make sure you arrive at the airport well before your flight to give yourself and your pup plenty of time. Have enough copies of all required documents and vaccinations to give to the airline.
Be sure to keep all documents on hand during the check-in process. Make sure you have a travel-friendly leash and collar on your pup, so they can be easily handled when checking in.
You may also want to ask the airline if it allows you to bring a soft-sided crate or carrier that fits within the airplane's cabin size and weight restriction. If you plan on carrying your pup in the cabin, you'll need to get a ticket for them as well.
You should also consider a pet passport if you plan on traveling internationally.
Pet passports are required to enter some countries and will make the process much smoother. Keep in mind that the airline may have additional requirements for the breed, size, and type of pet you are flying with. Following all these steps will ensure that your pup's check-in process is as smooth as possible.
In Flight
It's crucial to ensure your dog is comfortable during their flight. Before you board, get your pup situated with their bed, toys, and a chew toy. During the flight, provide them with plenty of water.
Be sure to also make frequent potty breaks and provide lots of affection to keep them calm and content. Make sure your dog is secured in a pet carrier or harness that can be attached to the seatbelt.
If you're in the aisle seat, have the flight attendant help you secure your pup, as it can be tricky. Make sure your pup is never left unsupervised in their carrier on the plane.
Above all, make sure your dog is well-trained when it comes to flying. With proper preparation, your pup can fly safely and enjoyably with you. Be sure to reward good behavior with treats and plenty of love!
Post-Travel
After you and your pup have taken to the skies, there's still plenty to consider before you reach the comforts of your destination. Before you disembark the plane, do one last safety check by making sure all your pup's belongings are still with you.
You'll want to make sure your pup's leash and collar are secure, as well as her tags, just in case she gets out of your care. Once your pup is on the ground and you're cleared to exit the airplane, take a few extra minutes to ensure your pet is comfortable and ready to transition to her new spot.
If you're staying in a hotel, check their pet policies to make sure all the necessary paperwork has been filled out and that the staff is aware your pup is with you. If you're staying with family or friends, make sure you give them a heads up that your furry companion will be joining you. This way, they can plan ahead and make your pup's stay as comfortable and enjoyable as possible.
After Arriving At Your Destination
When you arrive at your destination it is important to give your pup time to adjust. Make sure you have a designated area in the new place for your pup to feel safe and comfortable.
It can be helpful to keep a scent from your pup's home on something that you bring with you. This could be a toy or blanket that smells like home. Taking your pup for walks and getting him familiar with the area is a great way to help him adjust.
This also gives him some much needed exercise and a chance to explore.
Once he's adjusted, you can start introducing him to other doggy friends in the neighborhood. It's also important to look into the laws and regulations in your destination. Make sure you know the local laws surrounding leash laws, pet licensing, and where they're allowed to go. Knowing these laws can help you avoid any fines or tickets while you're away.
Conclusion
Traveling with your dog can be a wonderful experience, but it's important to be prepared and make sure you have everything you need to ensure a successful journey. Before booking your flight, make sure to research your airline's pet policy, as some restrictions may apply.
It's essential to ensure that your pet is up to date on their vaccinations and has the necessary documentation for your particular destination. Packing the appropriate supplies for your pet is paramount, so make sure to bring food, treats, toys, and a leash.
When you arrive at the airport, make sure that your pet is safely secured in their carrier and that you have all the paperwork needed to check-in. During the flight, you should be aware that your pet may experience some stress, so be prepared with calming remedies if necessary. Upon arrival at your destination, you should make sure to take your pet for a walk, to help them adjust and make the most of your trip. With the right preparations, traveling with your dog can be a stress-free and enjoyable experience.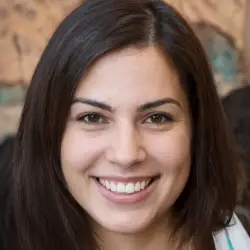 Latest posts by Megan Turner
(see all)