Building a Successful Dog Walking Business
If you're considering becoming a dog walker, it's important to understand how to create a successful business. Starting a dog walking business requires certain qualifications such as having the right skills and certifications, as well as knowing how to market yourself and set your rates. You'll also need to be familiar with the various additional services you can offer. With a bit of effort, you can be well on your way to having a successful dog walking business that pays well.
Finding Clients
Finding clients for your dog walking business can seem daunting, but with a few simple steps and a bit of effort, you can build a successful dog walking business. The most important thing is to get the word out about your services. Start by networking with other pet services in your area, and spend time building relationships with people who can refer you clients.
You can also create a website and use social media to advertise your services. Join pet-related forums and community groups to share your expertise, get advice, and increase your visibility.
Once you have a few regular clients, getting referrals is the best way to keep your business growing. Ask past clients to refer you to their friends and family, and offer discounts and other incentives for each referral.
You can also use customer loyalty programs and customer rewards to increase customer satisfaction and encourage repeat business. Consider using a scheduling app to help manage your client bookings and keep track of your income.
This can help you stay organized and efficient, so you can focus on providing the best possible service to your clients. By taking these steps, you can build a successful and profitable dog walking business.
Summary
Dog walking is a great way to make money, even if you're starting from scratch. To become a successful dog walker, you will need to have some basic skills and licenses, as well as the dedication to build your business. To get started, you'll need to set an hourly rate that fits the market and your desired salary.
To find clients, it's important to advertise your services and be willing to network with other pet owners.
You can also add additional services such as pet sitting and pet grooming to your business for an even greater revenue stream. If you're willing to put in the effort, you can absolutely make good money and have a successful career as a dog walker. Good luck!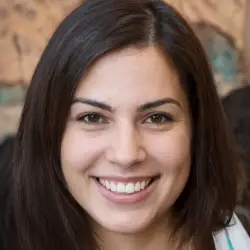 Latest posts by Megan Turner
(see all)