Sick of turning a bag of dog treats around to be met by an ingredient list equal in length to War and Peace? Me too!
While a lot of the additions found in dog food these days can be beneficial, most of them really aren't, especially for dogs with sensitive stomachs.
In the wild, our furry friends wouldn't consume any of that stuff.
Thankfully, though, both consumers and dog treat companies are realizing that sometimes less is more and that keeping things natural is perfectly fine for most dogs, better even.
The trouble is, dog treats with three ingredients or fewer aren't all that easy to find without reading a ton of packaging, which is why I've done the legwork (or eye work anyway) for you in this post.
[amazon fields="B071NSY33S" value="thumb"]
[amazon fields="B07LB88XF7″ value="thumb"]
[amazon fields="B0831SWPQ9″ value="thumb"]
[amazon fields="B071NSY33S" value="thumb" image_size="large"]
Starting things off on a rather off-the-wall note, we have EcoKind's Himalayan Yak Cheese chew sticks, an ingenious creation produced in the actual Nepali Himalayas.
Both tender and durable, they're easy on our dogs' chompers and keep them busy for an impressive duration — We're talking about two weeks per stick, no matter how aggressive a biter a dog is.
The simplicity and naturalness of their composition makes them incredibly easy for dogs to digest, even if they struggle with regular treats or lactose, as, incredibly, these yak cheese chew sticks contain zero lactose.
There are no preservatives or strange flavorings to worry about, no chemicals or gluten, just three basic ingredients… milk, salt, and lime.
[amazon fields="B07LB88XF7″ value="thumb" image_size="large"]
Pupford is an amazing brand that prides itself on simple, natural recipes that are nonetheless utterly irresistible to our furry family members, and their training treats are no exception.
Most of the flavors available (of which there are nine!) contain only two ingredients, so if you're looking to get as minimalist as possible with your dog's diet, these are the treats to look at.
Alternatively, if you're looking for something with three ingredients specifically, I'd recommend checking out their beef flavor training treats that contain only beef liver, beef heart, and mixed tocopherols.
Not sure what tocopherols are? No problem. They're just natural antioxidants to help boost the nutritional value of the treats.
As meat is the primary ingredient, these little things are absolutely packed with protein, making them a killer option for long, exhausting training sessions, and as they're less than one calorie per treat, they won't cause any excessive weight gain.
[amazon fields="B0831SWPQ9″ value="thumb" image_size="large"]
Vital Essentials is yet another company that believes that dog treats can be all-natural, which is why they formulated their super simple, super tasty beef nibs recipe.
Using only beef, beef liver, and those mixed tocopherols discussed a moment ago, Vital Essentials is a top contender in the world of three-ingredient dog treats, but don't just take it as a given that all of their products are as stripped back.
They have various versions of their core menu, some of which have a lot more ingredients.
However, if you find the right ones, they bring a lot of benefits to the table, including 35% crude protein and 5% fiber.
And as a bonus, by all accounts, cats love them too, so if yours is a multi-species household, you can keep both your animals happy with just a single brand of treats — Woo!
[amazon fields="B08BCFLFPQ" value="thumb" image_size="large"]
Okay, so cards on the table… Portland Pet Food Company's bacon biscuits actually have four ingredients, but seeing as one of them is water, I'm willing to let it slide and give them a shoutout on this list.
The other three ingredients are garbanzo bean flour, bacon, and organic eggs, which is a pretty respectful array of healthy stuff — Good work PPFC!
That said, only their bacon flavor bites follow the three-ingredient rule. If you want to give one of their vegan flavors a go, such as the pumpkin or gingerbread biscuits, you'll have to make peace with a longer recipe.
All ingredients are natural, no matter the flavor, so it's not a huge deal if you opt for one of the more complex recipes, but it's important to limit how many you feed to your dog.
Each pumpkin and gingerbread biscuit equates to twelve calories, and each bacon biscuit equates to a whopping fifteen calories — They're more of an every-so-often treat.
[amazon fields="B07PMFF7FW" value="thumb" image_size="large"]
It's long been known that pumpkin can have a lot of canine health benefits, which is why you'll find it listed on the packs of numerous different treats. But Native Pet has really hit the nail on the head by making pumpkin the star of the show with their pumpkin purée.
All they've done is add in the pumpkin seeds for added nutritional value, and some organic apples to boost the antioxidant content.
Arriving in powder form, all you do is mix in a little bit of water until it forms a paste of suitable consistency. Then serve it up to your dog however you or they please. Alternatively, you can sprinkle some on their food and let them consume it that way.
Containing 10% fiber, it's amazing for helping backed-up pups who need a helping hand to pass on their business from time to time, and as it brings 20% protein to the table, it's also fantastic for their muscular development and recovery.
[amazon fields="B01I47ZOCE" value="thumb" image_size="large"]
Made with just two ingredients, these Wholesome Pride treats are an even more minimalist option for those looking to keep things natural and simple for the sake of their dog's health.
The two ingredients at play here are banana and coconut oil… that's literally it, and they don't half drive dogs wild, showing that you really don't need to go overboard to treat your pooch.
The only drawback here is that they have a 30% crude fat content, which is of course healthy in moderation. But it's important you don't give in to your dog's inevitable pleading for more when they get a taste of these things.
[amazon fields="B07ST8C1R7″ value="thumb" image_size="large"]
It can be really tricky to find quality three-ingredient chew treats, but Brutus & Barnaby are here to save the day with their awesome sweet potato sticks sure to boost the health of any hound.
This company uses only sweet potato, cinnamon, and apple to create these delicious treats, giving them a great flavor and tons of nutritional benefits, including a healthier gut and a better immune system.
They're suitable for dogs at all stages of life, from pups to seniors, and you can easily snap bits off if you want to use smaller chunks as a training aid.
[amazon fields="B088DR9RGW" value="thumb" image_size="large"]
You can also get some pretty amazing single ingredient dog treats like these Pupford Thick Bully Sticks capable of keeping even the most aggressive chewers busy for days on end.
It just so happens that the ingredient used here is a bit of a strange one… beef pizzle. Never heard of pizzle? Well, this is just another term for bull or steer penis. Is it a little odd? Absolutely. Is it mighty effective? Also yes!
Not only do these chew sticks endure, they're known to clean a dog's teeth as they chew, and being that they're surprisingly tender, they're easy on the old chompers too.
[amazon fields="B08T9YL35T" value="thumb" image_size="large"]
A more traditional single ingredient option is A Better Treat's chicken bites. Only top-quality, human-grade, white chicken breast is used in these treats, and as it's freeze dried rather than loaded with preservatives, it's 61.6% more nutrient-dense.
With 81% protein, they're the ultimate high reward treat for dogs during training, so if you really need to grab your pooch's attention, these will surely have the desired effect!
What's more, as all chicken used in these treats is free-range sourced, they contain 51% less fat and 33% more collagen than their caged counterparts, meaning A Better Treat's products are better for both chickens and dogs.
[amazon fields="B081NTNHP2″ value="thumb" image_size="large"]
Last but not least, we have a variety pack of Canine Cravers treats, all of which only contain one high quality ingredient.
The crispy cod skins are just crispy cod skins, the farm fresh chicken is just farm fresh chicken, and the premium beef fillets are, you've guessed it, just premium beef fillets.
They're comparatively quite calorific, so they're definitely not an all-day-every-day sort of treat, but they are one of the best once-in-a-while treats on the market, sure to keep you in your dog's good books.
Final Thoughts
There you have it — 10 of the very best dog treats with three or fewer ingredients, perfect for treating your pup with a clear conscience.
Not all dog treats with lots of ingredients are poor quality, but it can be hard to tell the difference between what's healthy and what's not, which is why it's comforting to know there are so many simple, natural options out there.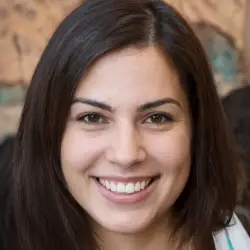 Latest posts by Megan Turner
(see all)