Are you looking for a job with a purpose? In the field of dog training, there are many career opportunities that put your love of animals to work. Whether you become a professional dog trainer, a dog groomer, or a pet sitter, you'll be able to help your canine friends and make some money at the same time. With the right education and certifications, you can make a great career out of training and caring for our four-legged friends.
Job Opportunities
There are many great job opportunities in the field of dog training. Whether you're just starting out, or have years of experience, there are options for everyone. Professional dog trainers work with owners to train their dogs in respect, obedience and other behaviors.
Dog groomers provide necessary care and hygiene services to keep dogs healthy. Pet sitting jobs are also available, in which pet owners can have their pets looked after while they are away.
For those looking to take their career to the next level, there are several certifications and courses available to them. These provide a more in-depth education in the nuances of dog training and behavior.
They also give potential employers a better understanding of your qualifications and knowledge.
So if you're considering a career in dog training, there's never been a better time to get started. With the right education and dedication, you can find the perfect job for you. With the right attitude and the necessary skills, you can be a successful dog trainer in no time.
Professional Dog Trainer
Becoming a professional dog trainer is an excellent way to enter the dog training field. This is an ideal job for those who love animals and enjoy working with people.
To get started in this career path, you need to gain experience and knowledge in dog training and behavior. You can gain this experience through online courses, seminars, and hands-on experience. Once you have the necessary skills and qualifications, you can start your career as a professional dog trainer.
There are various ways to start a career as a professional dog trainer. You can begin by building your own business, taking on private clients, and developing your own training methods.
If you prefer to work for an established company, you can find jobs in dog training centers, rescue centers, and pet shops. You must have a thorough understanding of canine behavior, be able to read and interpret canine body language, and be able to work with all types of dogs.
Another benefit to becoming a professional dog trainer is that you can have a career that is fulfilling and rewarding.
You will be helping dogs to achieve their full potential and you will be making a difference in the lives of many canine companions. You will have the opportunity to work with different breeds, sizes, and personalities, allowing you to broaden your knowledge and experience. With the right training and qualifications, you can have a successful career as a professional dog trainer.
Dog Grooming Jobs
Dog grooming jobs can be a great option for those who want to work with animals and get paid for it. Dog groomers are responsible for providing a variety of services to keep the pet's coat healthy, such as brushing and trimming nails. They may also be asked to provide bathing and other grooming services.
Dog groomers must also be able to recognize and resolve any health or behavioral issues with the pet. Working as a dog groomer requires dedication and patience, as some dogs may be resistant to the grooming process.
If you're passionate about animal welfare and have a knack for grooming dogs, this could be the perfect job for you!
Dog groomers must also have considerable knowledge of animal behavior and anatomy in order to provide the best care for their clients' pets. They must be able to identify any medical issues and know how to safely perform basic grooming needs. Having a good understanding of different breeds, their needs, and their behaviors can help you better meet the needs of your clients' pets.
Dog groomers must be detail-oriented and be willing to take the time to get to know each of their clients' pets. This means taking the time to understand the animal's personality, what kind of care it needs, and how to provide grooming services in a way that is both safe and enjoyable for the pet. Being a successful dog groomer requires a unique combination of skill and empathy, making it a great option for those looking to work with animals.
Pet Sitting Jobs
Pet sitting jobs are great for those who have a passion for caring for animals. It's a great way to work with animals every day. With pet sitting jobs, you have the opportunity to provide excellent care for animals in their natural habitats.
You can also build relationships with owners and their pets, as well as learn more about animal behavior.
Pet sitting jobs provide flexibility, allowing you to work when it is most convenient for you. Whether you're looking for a part-time job to supplement your income or a full-time career in the animal care field, pet sitting jobs are a great option.
To become a pet sitter, it's important to have the right credentials. Having a certification or specialized training in pet sitting and animal care is beneficial.
You should also be familiar with the local and state laws regarding pets and pet care. It's important to know basic first aid and CPR for animals, as well as common signs of animal distress. Having a strong knowledge of animal behavior and safety protocols is also beneficial. With the right certification and skills, you can be confident in your abilities as a pet sitter.
Further Education
Enrolling in a certification or course in dog training can help you advance your career in the field. With these programs, you can gain the knowledge and experience needed to succeed as a professional dog trainer, dog groomer, or pet sitter.
Many programs offer both classroom and hands-on training, giving you the opportunity to develop your knowledge and skills in a practical setting. The certifications and courses offered can help you stand out from the competition, giving you an edge when applying for jobs. In addition to certifications and courses, you may also want to consider attending seminars, workshops, and conferences.
These events can provide you with the opportunity to network with industry leaders, learn new techniques, and stay up to date with the latest trends in dog training and pet care. With the right education and training, you can be sure that you have the skills and knowledge necessary to succeed in the field.
Certifications & Courses
If you're looking to take your career in dog training to the next level, obtaining certifications and courses is an excellent way to do so. There are multiple certifications you can pursue, such as AKC CGC Evaluator, Professional Trainer, or Canine Welfare and Training Counselor. Each of these certifications will help you to demonstrate your expertise and knowledge in the field, giving you an edge over other dog trainers.
You can also take courses to learn more about specific training techniques and strategies. Many of these courses are offered online from reputable institutions, so you can learn from the comfort of your own home.
You can also benefit from one-on-one or group training sessions that can help you stay on track and motivated.
Continuing education is a great way to stay up-to-date with the latest trends in the industry, as well as to help you build important connections with other professionals. You can use such connections to network, discover job opportunities, and continue to improve your skillset. With the right certifications and courses, you can set yourself apart as a top-tier dog trainer and make a name for yourself in the industry.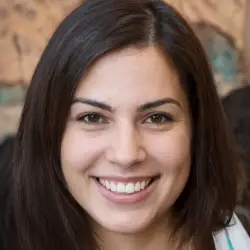 Latest posts by Megan Turner
(see all)