Group classes can be an effective way to train your dog, however different methods may be more suitable for different dogs. Before enrolling your pup in a group training class, it's important to consider factors like the suitability of the class, the qualifications of the trainers, and your own available time. Knowing the alternatives to group classes can also help you decide which method of training is best for you and your pup.
Private training, DIY training, and other options may provide a better fit, depending on your situation. With the right training, you can set your pup up for success.
Benefits of Group Classes
Group classes can be a great way to train your dog. The main benefit is that you get the benefit of learning from an experienced and qualified instructor, who can help you learn the best techniques for training your dog.
You are given the opportunity to learn from other dog owners, as well as get advice from other people who have trained their dogs in the past. You also get the chance to socialize your dog with other dogs, which can help them become more comfortable around other animals.
You are able to learn in an environment that is supervised and ensures that your dog is safe, as well as have an enjoyable experience. Group classes also provide the chance to have fun while learning.
Classes are usually taught in a more relaxed atmosphere, where you can laugh and interact with other participants in a more social setting. Group classes provide the opportunity to practice and build skills in a safe and supportive environment. This can help you and your dog become more comfortable with each other and develop a better relationship.
Group classes are a great way to train your dog. The chance to learn from an experienced teacher and interacting with other dog owners can help you and your dog become better trained in the long run. The chance to form relationships with other dog owners, as well as socializing your dog with other dogs will help you to have a better relationship with your pet and make your dog more comfortable around other animals in the future.
Considerations before Enrolling in Group Classes
Before enrolling in group classes for your dog, it's important to make sure that the class is suitable for their needs. Consider whether the curriculum is tailored to your dog's age, breed, size, and temperament.
It's also essential to ensure that the instructors are qualified, knowledgeable, and experienced in teaching group classes. Make sure that you have the time to commit to attending classes and taking part in the training activities. If the group classes don't work for you, there are other options.
Private lessons may be a better option if you need more one-on-one attention, or if your dog has specific issues that need addressing.
You could also opt for DIY training, using resources such as books, videos, or online courses to teach your dog the basics at home. Whichever route you choose for training your dog, the most important factor is to be consistent and patient. Setting attainable goals and rewarding positive behavior are key elements in achieving success. With the right approach and dedication, you can ensure that your pup will quickly learn the skills you want them to!
Is the Class Suitable for Your Dog?
When considering enrolling your dog in a group training class, it is important to assess if it is the right fit for them. Each dog is different and will respond to different types of training environments.
Ask yourself if the class is designed for their specific age and breed. If there are several breeds of dogs in the class, are any of the training techniques breed-specific?
Also consider the size of the class and the amount of one-on-one instruction each dog will be receiving. You should also think about how your dog behaves around other animals and people. If there are other dogs in the group, is your pooch comfortable around them?
Is the class size manageable for your pup's comfort level? Are the trainers equipped to handle any aggressive behavior your dog may display? These are all important things to consider when choosing the best class for your pup.
Are the Trainers Qualified?
When you're deciding to sign up for a group class, you should make sure the trainers are qualified. Ask questions like, "What kind of qualifications do your trainers have?" or "How much experience do they have?" Knowing your dog is in good hands is essential, so be sure that the trainers are certified and know what they're doing. If they are, they should be able to provide you with simple and effective tips that you can use to train your dog. If a trainer is unable to provide tangible proof of their qualifications, it's best to look elsewhere.
Do You Have the Time?
Before joining a group class, make sure you have the flexibility in your schedule to attend the classes regularly. It's important to keep up with the training, and if you miss out on a session, you may fall behind and have to catch up.
Depending on the type of class you take, you may need to attend the same class several times a week for several weeks or even months, so make sure it's something you can commit to. It's also important to remember that training doesn't stop during the class, so you'll need to make time in your schedule to practice what you learned from the class during the week. Doing so will give you and your pup the best chance of success.
Alternatives to Group Classes
If group classes don't fit your schedule or lifestyle, then there are other options available to you. Private training is one of them and can be a great option if you prefer one-on-one teaching with a trainer. Private sessions give you the ability to tailor the training to suit your pup's specific needs and it can be more cost effective in the long run, as you're not paying for a group of people.
Another option is to train your dog yourself.
DIY training can be done easily and for free, and there are plenty of resources available online to help. Just be sure to do your research and find reliable sources of information that are up to date and backed by experts. You should also consider attending a training seminar or a workshop if you want to learn some hands-on techniques.
With DIY training, you can establish yourself as the leader of the pack and get creative with the techniques you teach your pup. No matter which route you choose when it comes to training your dog, the important thing is to make sure that whatever method you do use, you stick with it and are consistent. A well-trained pup is a happy pup, so choose the option that works best for you and your pup and get started!
Private Training
Private training is a great option for those looking for more personalized one-on-one attention for their dog. Working with a qualified trainer allows you the flexibility to tailor the training to your dog's specific needs and abilities.
You will be able to ask a lot of questions and get more detailed feedback, allowing you to understand and troubleshoot any areas of difficulty. Private training also allows you to choose a convenient time and place and be able to work with your dog in an environment more conducive to success. Having a qualified instructor guide you through the training process is invaluable.
With personalized advice, you can ensure that the training is going in the right direction and your dog is making progress.
The instructor can give you tips and tricks to help get through difficult training sessions and can provide suggestions for how to keep your dog motivated and engaged. Private training is an excellent way to build a strong bond between you and your dog and create a lasting relationship. With the help of an experienced instructor, you can learn the principles and techniques necessary to successfully train your dog and create a strong and respectful relationship.
DIY Training
DIY training is a great option for people who prefer a more personalized approach. It can be tailored to match your dog's needs and provide a more intimate setting. With DIY training, you can train your pup from the comfort of your own home and at your own pace.
You'll also gain a better understanding of your pup's behavior and how to respond to it.
The most important thing to keep in mind when training your pup yourself is consistency. You'll need to be consistent in your commands and the rules you set for your pup. You should be patient and positive during the training process, as it's key to successful learning. Remember that the goal is to build a happy and healthy relationship with your pup, so don't be too hard on yourself or your pup if they don't grasp the material right away.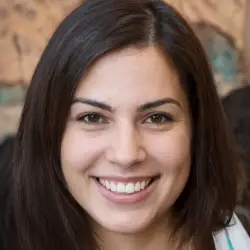 Latest posts by Megan Turner
(see all)