Training a dog is no slim feat — It takes patience, effort, time, sweat, tears, sometimes blood, and lots and lots of treats, but not just any treats.
It takes a very specific kind of food to keep your dog happy, healthy, and obedient.
You also need to consider your dog's personality as well as the type of training they require when picking out some tasty snacks to ease the process along, so without further ado, let's get into my list of the 11 best dog training treats you must not miss!
[amazon fields="B007VGE2X2″ value="thumb"]
[amazon fields="B07QPPGVDS" value="thumb"]
[amazon fields="B08XY6CFFW" value="thumb"]
[amazon fields="B007VGE2X2″ value="thumb" image_size="large"]
Pet Botanics is one of the biggest names in dog training, not just among general consumers, but professionals too.
Their Training Reward treats are made primarily with real pork liver augmented with botanical additions that both energize in the moment and improve long-term health.
Each treat is a minuscule three calories, meaning they can be used often to keep dogs with low attention spans listening to your every word, and if you really need to boost the frequency of rewards, you can cut them in half to ensure you're not overfeeding your pooch.
[amazon fields="B07QPPGVDS" value="thumb" image_size="large"]
If you care about where your dog's food comes from, you'll love Wag's Training Treats, small nibs of goodness made primarily with American chicken.
And better yet, there's absolutely zero wheat or corn in the Wag recipe, meaning dogs with allergies can partake without getting itchy — Hooray!
You also get a nifty training portion guide on the back of the pack that lets you know how many treats you should be feeding your dog based on their size.
The only caveat here is that said guide warns not to feed small dogs more than five, which isn't really enough for a serious session.
For medium-size or large dogs, on the other hand, these treats are a serious contender!
[amazon fields="B08XY6CFFW" value="thumb" image_size="large"]
If your woofer is more of a beef eater than a chicken chomper, look no further than Blue Buffalo's Bits, made using real beef as the 1st ingredient — No meat byproducts in sight.
The best thing about these treats is that they're succulent, tender morsels that will undoubtedly get your dogs salivating and, by extension, paying attention to your commands. 
Each "Bit" carries 4 calories, so they're not the leanest of the lean, but for intermittent feeding and moderate-to-high rewards, they're a no-brainer!
[amazon fields="B08W74QDW5″ value="thumb" image_size="large"]
Looking for some super low-cal treats so you can keep your dog in line over lengthy training sessions? No problem!
Buddy Biscuits Training bites are only 1.5 calories per treat, so, if we consider the fact that a healthy 10 lbs pooch can have 21 treat-derived calories per day, you could give them 14 in a single session.
And if you have a larger dog around, say, 30 lbs, who can have 48 treat-derived calories per day, you could feed them a whopping 32 treats per session, meaning you could get a lot accomplished in a very short amount of time.
Now, if you're wondering if your dog will really go for such a lean bite, worry not, as they're made from real chicken and pork liver, two ingredients no dog could resist.
[amazon fields="B00VDYF7NM" value="thumb" image_size="large"]
For a fishy twist on the low-cal treat, check out Cloud Star's Tricky Trainers. Each one carries only 2 calories, and thanks to the salmon meal content, it's loaded with nutritional goodness to keep your dog active and attentive during training.
Puppies in particular love these treats, and as they're so lean, you can give them quite a few without upsetting their little tums.
They're tasty enough to be used as high value rewards, but personally, I'd use them more frequently and take advantage of their low calorie content.
[amazon fields="B0817PTT86″ value="thumb" image_size="large"]
Pupford doesn't just pedal top-notch training treats, they offer free online training courses to help dog parents keep their fluffy children in check — Combine their treats with their methods, and you're sure to start seeing results, pronto!
They're great for all manner of dogs, but considering each treat is less than one calorie, they're particularly helpful for training smaller dogs or puppies, as you can give them more and extend each session.
And get this, they're not loaded with fillers like a lot of other treats on the market — All Pupford training treats are made out of three or fewer ingredients, so you know your dog is getting only the best stuff.
Their minimalist recipes are also fantastic for dogs with sensitive stomachs who need very mild (but still very scrumptious) treats.
They're not your typical high value reward, but after getting a taste, your dogs will behave as though they are!
[amazon fields="B0831SWPQ9″ value="thumb" image_size="large"]
Got some high energy training planned? You'll need to keep their protein levels up, which is where Vital Essentials excels.
These simple, three-ingredient treats each contain 35% crude protein, aiding in energy, muscle building, and muscle recovery during a challenging training plan.
With beef and beef liver as the top two ingredients, these freeze dried treats don't overcomplicate things, leading to uncompromising quality that positions them as some of the best medium-to-high value training treats on the market.
At 377 calories per cup, they're also quite lean as well, which is always handy, as you can carry out those extended sessions discussed a moment ago without causing weight issues or digestive discomfort.
[amazon fields="B015NDYP6I" value="thumb" image_size="large"]
For particularly boogie canines with wandering minds, you may need to bring out the big guns, and by "big guns", I mean these freeze dried pure chicken chunks. 
No normal treat can compare to a simple bit of quality chicken breast in terms of tastiness and protein content.
This is the really high value stuff that's going to pique literally any pooch's interest and expedite the learning process exponentially.
These treats won't contribute towards weight gain (as long as you use them responsibly, of course), and as they're FDA approved and made in the USA, you can rest easy knowing you're prioritizing both your dog's health and education when you treat them.
[amazon fields="B07CQMJY41″ value="thumb" image_size="large"]
Fun fact… dogs can live perfect good lives on a vegan diet, and if you're so inclined, you can keep things plant-based even while you're training your woofer, as evidenced by these fantastic Wiggle Dog Biscuits from V-Dog.
Made primarily from superfoods, these treats are a fantastic way to up the lesser utilized nutrients that dogs need to grow up big and strong. 
Even if you're not veganizing your dog's entire diet, it's a good idea to use these treats not just as a means of training, but to diversify their otherwise carnivorous menu, ensuring they get the best of both worlds.
[amazon fields="B001WX2GAG" value="thumb" image_size="large"]
In stark contrast to some of the previous treats on my list, Crazy Dog takes a more is more approach to their dog training treats, but meat is always the number one ingredient, ensuring they won't cause any harm.
They're not quite as protein-packed as the Vital Essentials treats, and they're not quite as low-cal as the Pupford treats, but where these treats really shine is in the moisture department.
Each one contains 35% moisture, which helps to keep your hound hydrated during training, ensuring they remain focused and energized throughout.
Besides, if you'd like to cut the three-calorie-per-treat rate down, they also offer mini size versions of the same treats that reduce caloric intake to 1.5 per reward, which isn't half bad.
This, of course, can also be helpful for training little pups who can't handle too many calories or too big a treat.
[amazon fields="B08H66NKQN" value="thumb" image_size="large"]
Last but by no means least we have Wag's take on simple freeze dried chicken breast.
As mentioned earlier when we were discussing the Life Essentials chicken chunks, they're incredibly nutritious and drive dogs absolutely wild… figuratively speaking.
What will actually happen is they will get decidedly less wild if you use these chunks to train them.
That said, it's important to bear in mind that these are exceedingly high value, high praise treats worth 5 calories a pop, so it's essential that you use them accordingly. 
There are no suspect additives to worry about, as these treats are just freeze dried chicken breast and are perfectly healthy, but keeping them as your dog's special treat for extra special behavior is a must.
Final Thoughts
Sometimes trying to teach your pup manners can be so challenging, that it can feel more like you're battling them than training them. But with the right approach and some of the delicious doggy treats featured here today, you'll have your hairy homie on their best behavior in record time.
Remember to monitor the caloric intake of your pooch as you proceed - their health should always take priority - and you'll go far together, going from strength to strength as a team — Best of luck!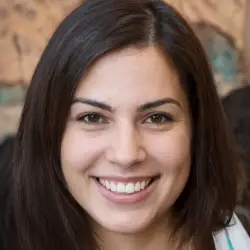 Latest posts by Megan Turner
(see all)